HiFuzzyPet 2 in 1 Cat Bowl Feeder and Water Bowl Set
The 2 in 1 cat bowl is designed for simultaneous feeding and drinking water.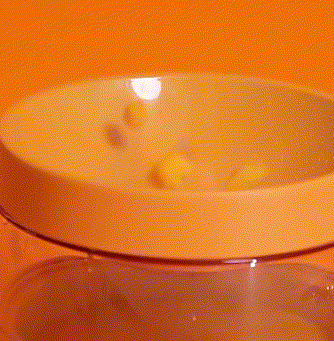 Features:
2-in-1 Pet Feeder:2-in-1 feeder bowl design, with automatic water tank, no need to plug in, the water container will automatically replenish water to the water bowl to keep the water sufficient and clean.
Large Capacity:1000ml large capacity is large enough to meet the daily drinking water needs of pet, avoid long-term storage of water and accumulation of bacteria. This double pets bowl is suitable for medium and small cats or dogs, making feeding easy.
Raised Cat Bowl:Appropriate height design, The height of the cat food bowl is away from ground 5.9 in , which reduces the pressure on the cat 's neck and abdomen, helps the cat swallow easy and avoide vomiting.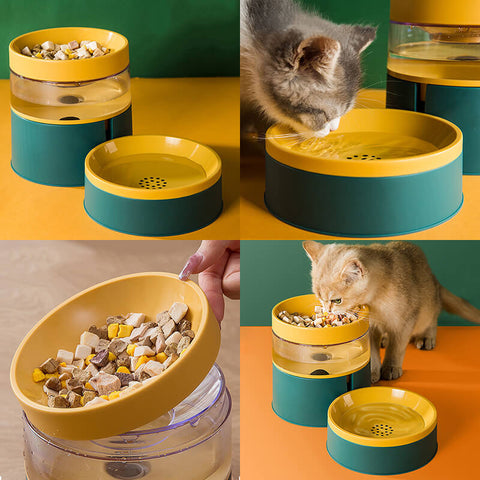 Safe Quality Materials:Use food safe grade PP material and harmless to your pets, healthy and odorless.
Easy to Clean:Transparent water bowl and food bowl adopt humanized separation design, with simple structure and detachable parts,automatic water storage tank can be split with food bowl,making cleaning easy.
Specification:
Material: PP, ABS, silicone
Color: blue, green, red
Capacity: 1L
Detachable design: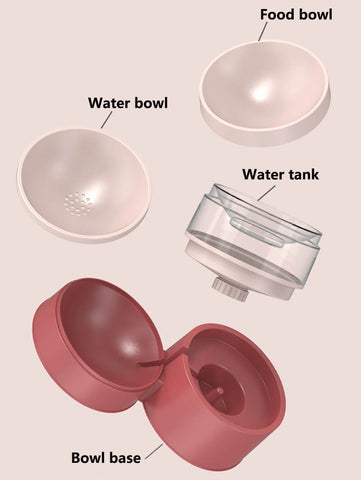 Size information
Food bowl height:5.9"/15cm
Diameter of water bowl:5.98"/15.2cm
The length of the two bowls:11.8"/30cm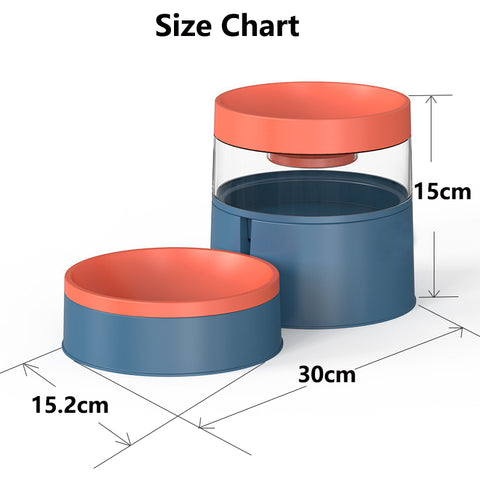 How to use?
1. Remove the food bowl
2. Turn over the water tank, unscrew the bottle cap, pour water into the water tank;
3. Put the water tank in the raised position, and then press the bottom of the bottle, the water will flow out of the water bowl.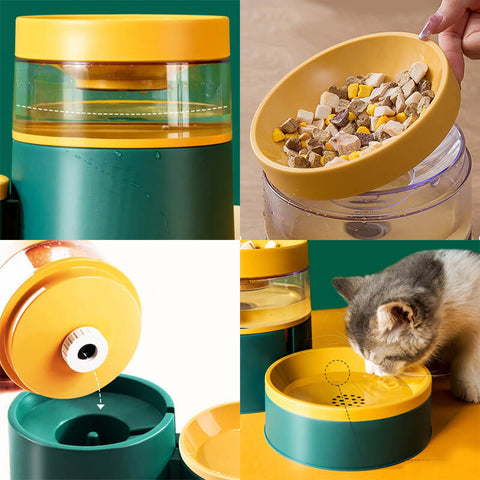 Package Includes:
1pc ×Cat Bowl Set