HiFuzzyPet 2 Packs Dog Seat Belt with Reflective Strips
Protect your furry friend from sudden stops or sharp turns with our seat belt leash for dogs! You wear a seat belt to stay safe. It only makes sense that your beloved pet should wear one too!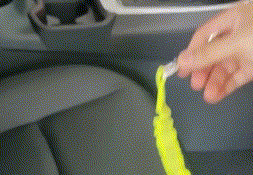 Feature:
Special Design:

 

Constructed of high-density nylon fabric for durability and the reflective stitching design makes it great for night time use. The Pet Car Harness provides safe travel for your pet and relaxing driving experience.
Convenient:

 

The high quality metal buckle makes it easy and quick to attach or release.The solid zinc alloy swivel snap supports 360° rotation with no tangle.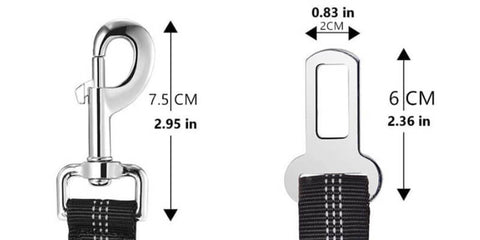 Durable and Great Safety:

 

The restraint device with elastic cushioning can prevent your dog from braking suddenly or turning sharply, keeping the dog away from possible choking risks and ensure that the dog is safe enough when the car bumps and shakes.
Simple to Adjust:

 

This dog seatbelt is super tough and it's easy to adjust. The leash can be adjusted between 21 and 30 inches so your dogs can move freely within a certain space and never feel constrained.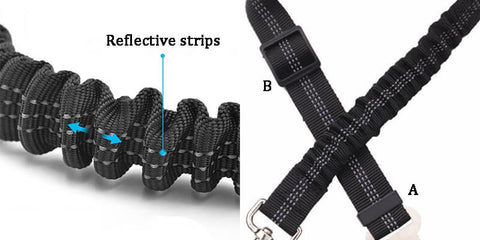 Easy to Use: Simply clip the Pet Seatbelt onto your pet harness and snap the belt tab right into the seat belt receptacle of your vehicle.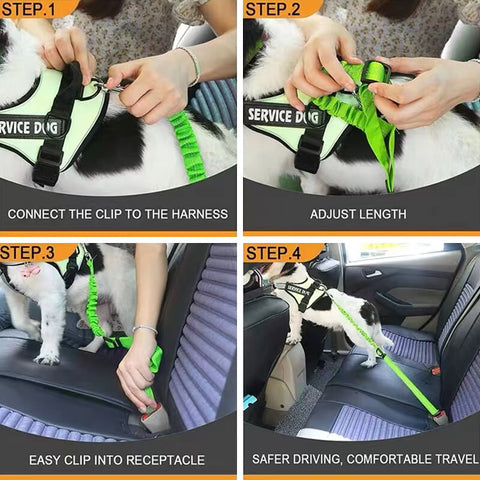 Size: 
Adjustable Length: 21-30 inches
Strap Width: 1 inch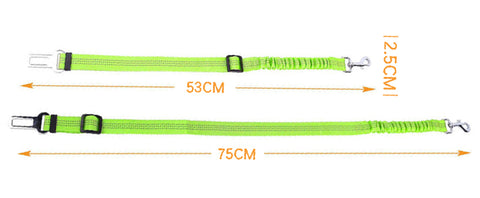 Specification:
Color:gray,black,red,blue,orange,green,rose red

Anti-slip & Adjustable

0.38-inch seat belt clip compatible with most vehicles
Elastic buffer belt
Suit for: all kind of different size pet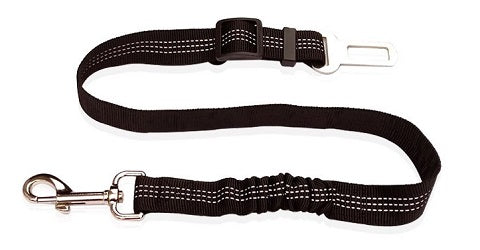 Tips:
Please make sure to check the size and compatibility of your buckle before ordering.
Please connect this seat belt with a pet harness instead of a pet collar to prevent strangulation or suffocation of the pet.
Please do not let your pet stick out of the window when using to avoid accidents caused by pet falling.
Package Includes: