HiFuzzyPet Automatic Pet Paw Cleaner with Soft Silicone Bristles
Take our paw cleaner anywhere, especially after taking your dogs/cats to the park, walks or hikes, or playing in the yard. Keep the mess in our paw cleaning cup instead of in your house or car.
The main functions and features are below:
Automatic Paw Cleaning & Massaging
Food-grade Silicone Soft Brush
Splash-Proof Lid
Solid Suction Cups
Dual Speed & Two-way Rotation
Easy Disassembling & Cleaning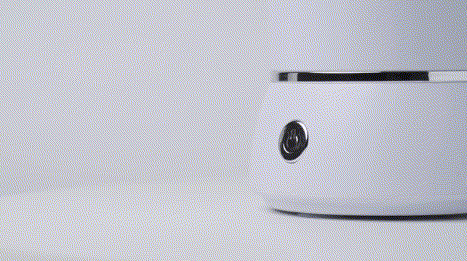 Description:
Safety Cleaning - The dog paw cleaner cup is constructed of 157 food-grade soft silicone bristles that are gentle, elastic, and durable for deep cleaning & caring, which keeps the paw's hygiene.
At the same time, it can give your pets a good paw spa without hurting them.
Rechargeable - One-button automatic dog paw cleaner, USB charging with built-in 2000mAh rechargeable lithium battery, fully charged for 2 hours can last for 15 days.
Our rechargeable portable dog paw washer with lightweight is perfect for at-home and travel must-haves, and also great dog owner gifts.
Safety Design - Our dog feet cleaner has a built-in protective automatic pause function. When the dog's paw touches the wall of the cup, the cleaner will stop rotating to ensure the comfort and safe of your dog.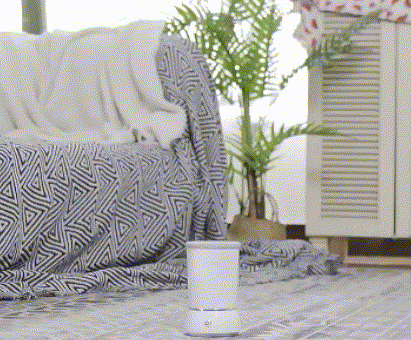 Dual Speeds & Two-way Rotation - Pet paw cleaner's dual speeds and two-way mode can meet the dog's need for different washing and caring scenarios, such as swamp, sand, bottom mud, jungle, etc.
Pressing the first time is basic cleaning, and pressing the second time is deep cleaning.
Detachable Pet Paw Clean Cup - The paw cleaner for dogs' detachable silicone brush is easy to remove and assemble back, and easy to clean. Take out the silicone brush to rinse directly, convenient and hygienic(Please do not immerse the whole machine in water).
Simple to Use:
Add water/shampoo to the automatic paw washer cup.
Insert the dog's muddy paws, and press the automatic button.
Wipe the claws clean with a towel.
Remove the silicone bristles and clean them.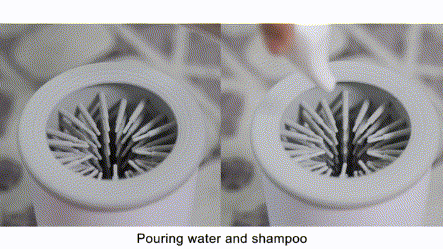 Specification:
Material: ABS and silicone
Product Size: 6.8"/17.3cm (H) * 4.17"/10.6cm in diameter
Inner cup diameter: 1.59 inches(can be up to 2.5~2.8 inches)
Weight: 1.26lbs/0.57kg
Charging time: about 2h
Per working time: about 15 days

Package Includes:
1x Automatic Dog Paw Cleaner
1x USB Cable(No Plug)
1x User Manua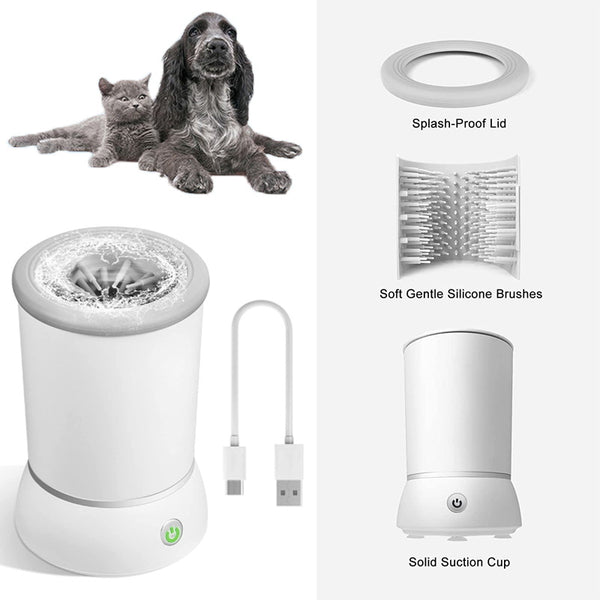 Warmly Remind: This electric automatic pets' feet cleaning cup is not powerful enough to remove toes dirt for super large-sized or too-fat dogs, also the cup size may not be spacious enough to hold a large leg, but it is perfect for medium or small-sized cats and dogs.