HiFuzzyPet 2 Pack Cute Mesh Cat Bath Bag for Nail Trimming
Cats are naturally afraid of water, so they have fierce resistance when bathing.
Now, By using our cat bath bag, you can make the bathing time easy and fun!
Breathable
Adjustable
Bite & Scratch Resisted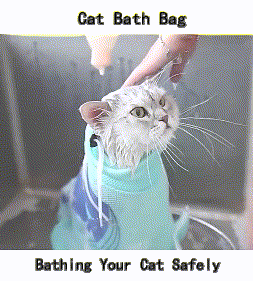 Feature:
【Soft & Breathable】Cat bathing bag is made of soft polyester mesh fabric for lasting, good air permeability, comfortable, foaming quickly, quick dry, and can prevent cats from falling down or avoiding being bitten by cats' sharp teeth and claws.
【Adjustable Drawstring】The cat bath bag's headgear drawstring is to prevent being bitten by the cat's teeth, and the foot drawstring prevents being scratched by the cat's claws.
【Fastening Buckle】Cat shower net bag's cords have fastening buckles, which can allow the cat to easily enter and exit the bath bag. 
The fastening buckle can be freely adjusted to the cat's comfortable tightness, to make the cat keep calm and enjoy the bath comfortably and relaxedly.
【Zipper Design】 The cat grooming bag bottom adopts two zippers - a front zipper and a rear zipper. It allows your cat to release 4 paws at a time which makes it easy for you to trim the cat's nails.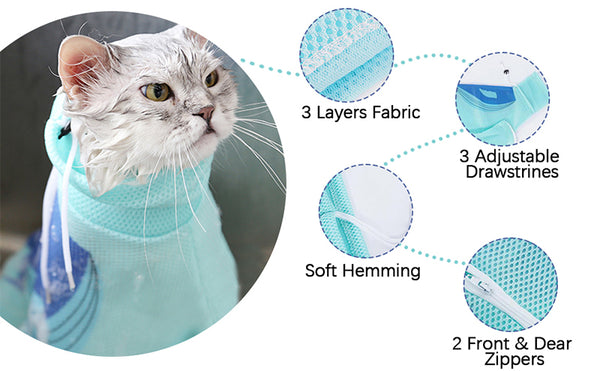 【Bite & Scratch Resistant】This cat shower bag can overs all of the cat's body. You can use our zipper design to wrap your cat's limbs or stretch them out.
Protect yourself from being scratched by your cat and at the same time prevent her from feeling oppressed.
【Wide Functions】The cat washing bag is very suitable for helping cats with bathing, trimming nails, and cleaning ears and teeth that easy to care for your cat.
Specification:
Material: Polyester
Style: Blue Whale, Rose Red Whale, Pink Crayfish, Green Pineapple Cat
Suit for cats about 4.4-15.4lb/ 2-7kg
Maintain: Hand wash/ Machine wash
Size: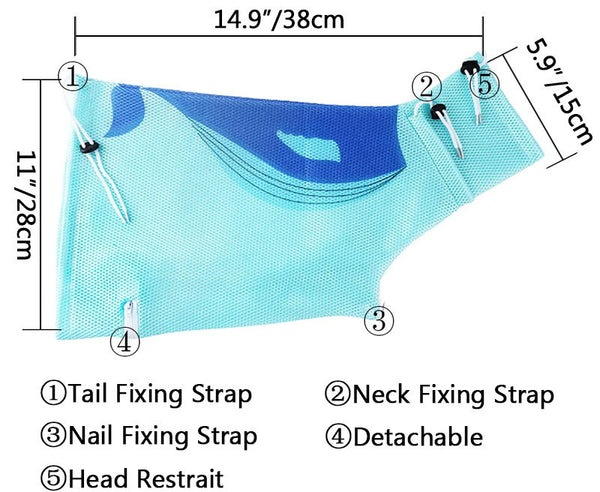 Girth for Head: 5.9inch /15cm
Girth for Body: 11inch /28cm
Length for Body: 14.9inch /38cm
Step instructions: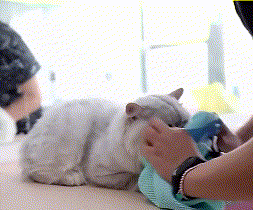 1. Roll up the bathing bag and gently wear it from the head.
2. Wear the whole body, and adjust the bag to prevent the cat from being tightened.
3. Tighten both ends of the bag. 
4. After the cat calms down, take out the paw and start bathing and other work.
Note: Don't tie the cat's neck too tightly during using the bath bag.
Package Includes:
2* Cute Cat Bath Bag