HiFuzzyPet Dog & Cat Recovery Suit, Bodysuit for Cats After Surgery
Cats like to lick wounds after surgery which is bad for wound healing.
The cat recovery suit can protect the surgical place and effectively restrain the wound from direct contact with other objects, quick recovery after spay surgery.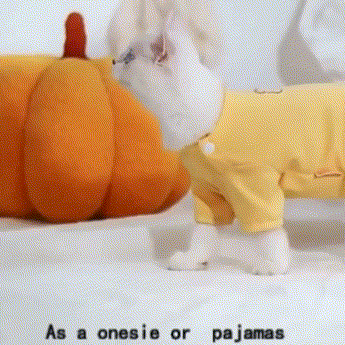 Dog & Cat Recovery Suit Effective Assistance:
Effectively reduce anxiety and stress after surgery.
Relieve the cat's discomfort after shaving.
Prevent the cat from licking.
Avoid secondary injury and infection.
Protect the surgical abdominal wounds for cats and dogs.
The perfect alternative to the E-collar, the recovery onesie will not affect the normal life of pets and solve the cone of shame.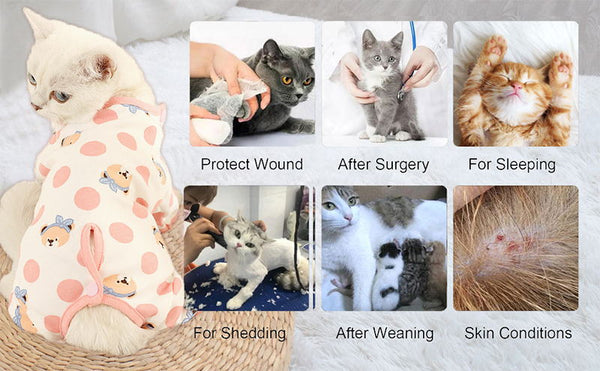 Description:
【High Elasticity Soft Fabric】Our cat recovery shirt has upgrade cotton & spandex blend that soft and elastic. Pets can lie down comfortably and have free access to water and food.
【Full Coverage Surgery Shirt】Snap button on the neck and the tail to make the cat recovery shirt easy to put on. Four long sleeves for covering the dog and cat's limbs. Pets can not take it off easily.
The sewing circle on the belly part is cuttable which is for a male dog to go potty without having to take the shirt off. (Without cutting can use diapers for male dogs.)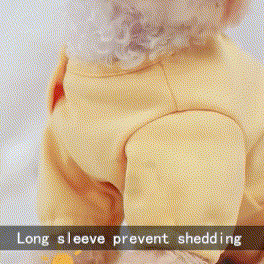 【Close-fitting Fit】The close-fitting fit brings warmth. The cat is like in the owner's arms, psychologically appeases the injured cats, and plays postoperative stability.
At the same time, the cat surgery recovery wear can be used as pets' home clothes. Wear them every day to prevent hair loss and keep them comfortable and clean.
【Solve Cause Trouble】Convenient for cats to pee and poo which is hygienic and healthy, and will not cause trouble to the owner. In addition, it helps cats develop a good lifestyle.
Specification:
Material: Material: Cotton+Spandex (High elasticity)
Style: Smile/ Solid
Maintain: Hand wash/ Machine wash
Suit for cats and small dogs
Package Includes: 1* Dog & cat recovery suit
Note:
1. The measurement of back length is the main reference for the pet's four-legged surgical suit.
2. If your cat avoids wearing it, please know that is normal that cats may break free and go around when they just put them on.
Size Chart (Measuring in chest and back length) :
XS: 1.1-3.3lbs
S: 3.3-5.5lbs
M: 5.5-7.7lbs
L: 7.7-9.9lbs
XL: 9.9-13.2lbs
2XL: 13.2-16.5lbs