HiFuzzyPet 3 in 1 Multifunctional Cat Hair Remover Brush of Loose Fur
One functional cat brush to solve cat hair problems:

Fur grooming comb
Pet hair remover
Furry cleaning
Take away floating hair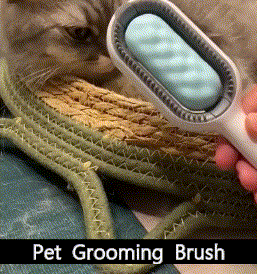 Feature:
Smart Design: Cat brushes for grooming are designed with a comfortable and ergonomic handle with a non-slip texture which reduces the pressure on the hands, and prevents hand and wrist strain.

Multi-tooth double-row needle comb design which replaces shaving and shaving with hair removal rejects strong hair removal and protects the pet's skin.
High-quality Material: This pet hair remover brush is made of high-quality ABS and TPR material which is durable and can be washed all over the body.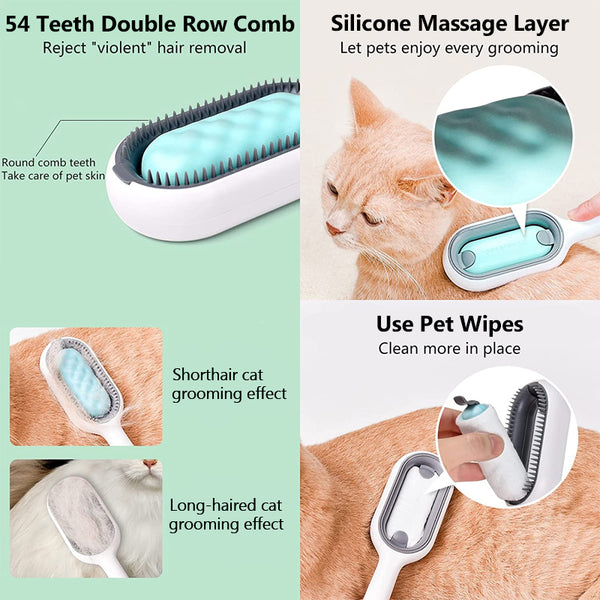 Efficient Pet Hair Remover: The back of the cat comb brush is made of short dense dots which can quickly and highly remove the floating fur on clothes, sofas, or other furniture.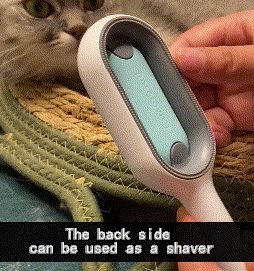 Skin Friendly for Pets: Cat grooming brush's front comb is made of comfortable 54 rubber pins that fit perfectly on the pet's body. Streamlined silicone design increases friction while making cats feel like they're being massaged.
At the same time, don't worry about hurting your pet's skin when grooming and greatly remove the floating cat hair.
Easy to Clean and Use: Wet tissue paper can be installed in the middle of the pet remover brush, which can clean the pet's fur during the process of depilation.
3-in-1 Multi-function: Our cat hair remover brush  has multi-functions of knot opening, hair removal, massage, cleaning, and one brush in place that allows your pet to enjoy a salon-level grooming experience.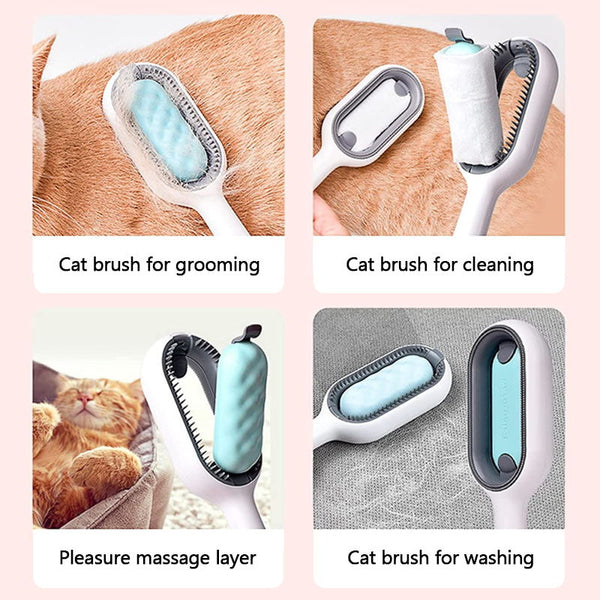 Wipe Fur Cleaner Brush for Daily Care:
1. Open the silicone pad from the top of the cat brush.
2. Wrap the wipes around the pad.
3. Fasten it.
Then you can clean kitten furs while grooming and shedding. Save your cleaning time.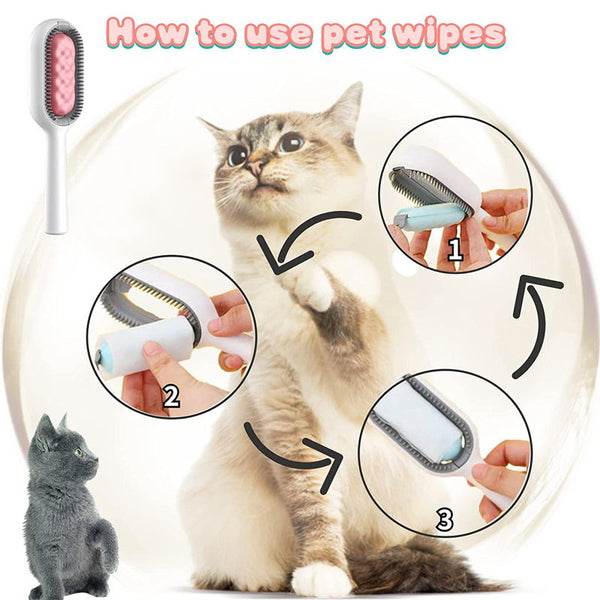 Specification:
Material: ABS and TPR
Style: Long hair, Short hair
Color: Green, Pink
Size: 7.48"*2.09"*1.02"/19*5.3*2.6cm (L*W*H)
Package Include:
1* Cat Hair Remover Brush 
1 Pack of wet wipes (ten sheets)
Note: The vast majority of wipes are the right size.