HiFuzzyPet Large Capacity Pet Water Fountain for Cats & Dogs
Cat water fountain benefits for:
Pets' favorite flowing water
Pets filtered drinking water
A great life for pets & you
Nice decoration at home

Flowing water encourages pets to drink water which helps prevent urinary tract disease.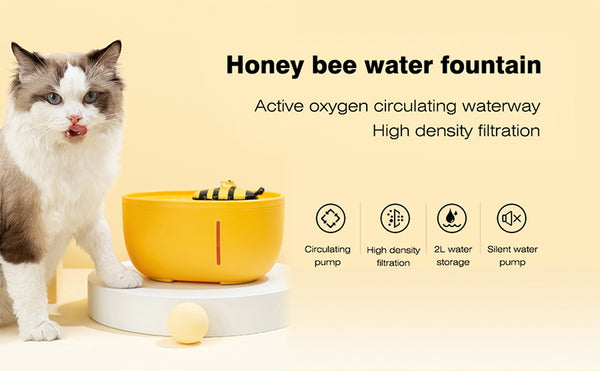 Description:
Keep Your Pet Hydrated & Healthy:
Automatic Pet Water Fountain Made of high-quality ABS material and has two water flow modes to entice your pets to enjoy running water, preventing your pets from suffering kidney and urine diseases.
Powerful and Efficient Filtration:
The cat water dispenser is equipped with 3 layer filter - Upper and bottom cotton, GAC, and medical stone layers. It will make the water fresh and clean, completely removing hair, sediment, and debris.
The pre-filter foam in the pump can also filter impurities and extend pump life.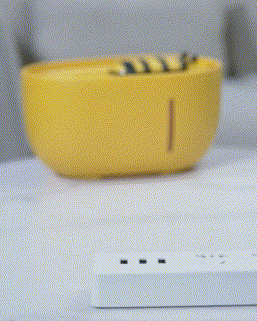 Runs Ultra Quietly:
This cat water fountain is designed with an ultra-quiet pump and low energy consumption which is silent even when the water level gets low (below 30dB) and gives your pets sweet sleep.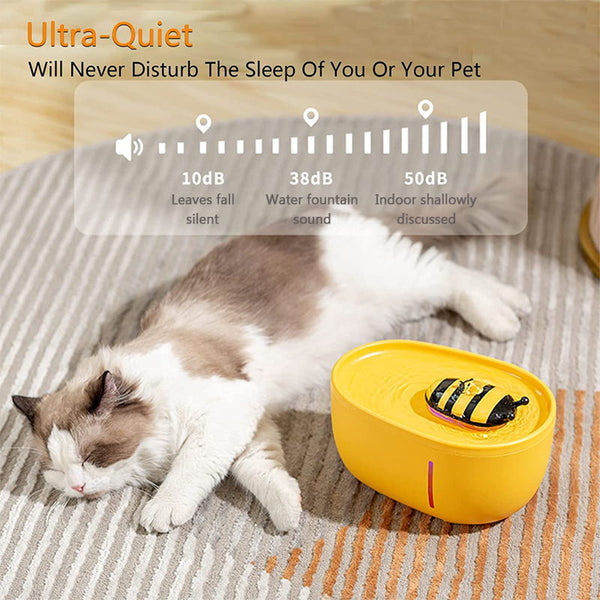 Anti-Slip Base Design:
Two silicone pads below the fountain create stability that avoids the water bowl overthrow by your naughty pet.
2L Large Capacity:
The pet water fountain with a 2L super large capacity can save your time refilling water. The circulation system helps provide healthy and hygienic water for your beloved pets all day!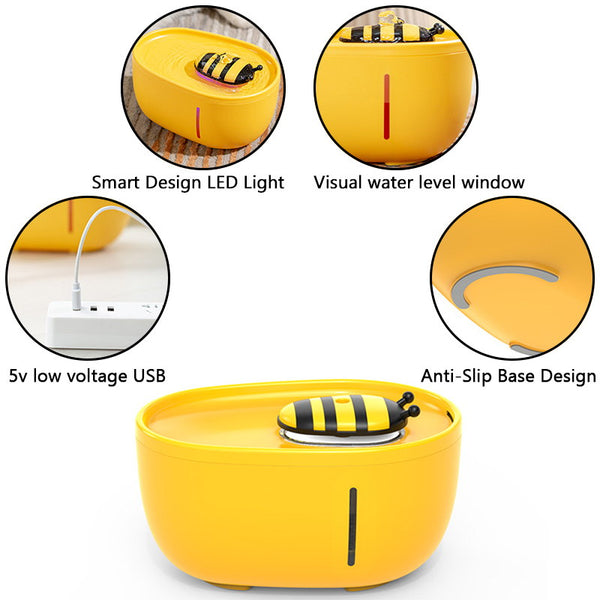 Easy to Set Up and Clean:
The cat water fountain is ergonomic and all parts are easy to assemble and disassemble for cleaning and replacement.
Water Level Window:
The Pet fountain has a water level window that will indicate the level of the water. It is easy and convenient for you to see when it is needed to be refilled.
Practical LED Lighting:
The cat water fountain has a LED light (also you can as a night light) inside, which will be closed once the water is below 50ml, and reminds you to refill the water fountain.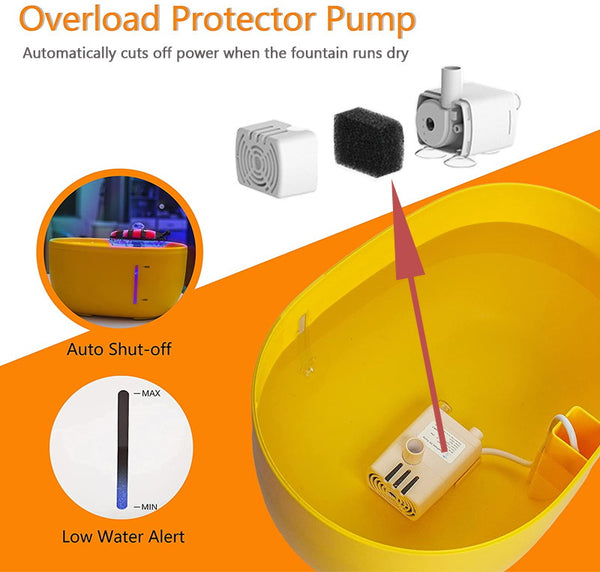 Specification:
Material: ABS+PC
Output Voltage: AC 5V
Capacity: 2.0L/67oz
Wire length: 59"/1.5M
Size: 9.1"*6.3"*5"/ 23*16.1*12.8cm (L*W*H)
Maintain: 
Please follow the instructions below to clean the pump every 1-2 weeks:
Take the pump cover and impeller cover off.
Remove the impeller with fingers or a plier.
Clean the inside with a little brush.
Rinse the sponge with water.

Package Includes:
1* Pet Water Fountain
1* 1.5M Cable AC Pump
1 or 5* Activated Carbon Filter
1* User Manual
Install Pet Water Fountain:
1. Position the pump.
2. Put the power cord in the slot.
3. Install the pipe and add water to the tank.
4. Install the filter tray, filter, water tray, and spout.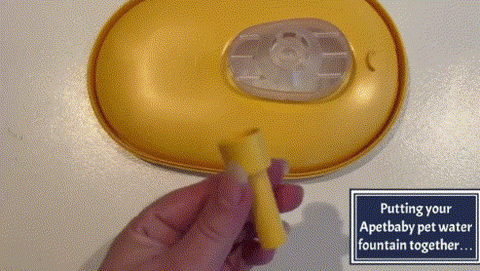 Warm Tips:
To prevent the activated carbon dust from shedding into the water, please soak the new filter for at least 5 minutes.
Please clean the pump and feeder once a week, and it is suggested to replace the filter every 14-20 days.
If your fountain becomes loud, this could be a result of a dirty impeller. Please clean your fountain's impeller.