HiFuzzyPet Heavy Duty Dog Bite Sleeve for Training Protection
Makes it super durable
Absolutely natural & non-toxic
Extends the life of the equipment
Tested by professional dog trainers
The dog bite sleeve can train the dog's biting and jumping ability, exercise the dog's agility, and at the same time can enhance the interaction between you and the dog and establish a strong bond.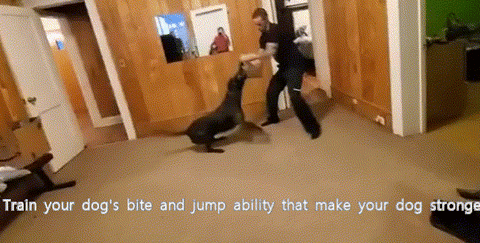 Description:
Comfortable & Sturdy Handles
Our dog training sleeve features a comfortable grip & a strong inner handle and an external handle. The handles will maximize your control over the gear while optimizing your bite training.
Super Durable Material
The dog bite sleeve is made of durable heavy-duty jute outer layer, thick cotton inner layer, and outside plastic nylon handle.
It provides the necessary support and protection from hard bites. Ensure your arm is protected yet the bite sleeve is soft enough to protect your dog's teeth.
Training
This dog training sleeve is perfect for professional trainers and beginners training dogs. It can be used both on right and left arms.
At the same time, the interlayer is a thick & soft pad that is easy to put on and take off even wearing thick clothes.
Perfect Size
The dog bite sleeve has enough space for dogs to bite and for you to avoid accidental bites & train your doggie without fear.
It is perfect for big puppies and adult medium to large breeds, such as German Shepherd, Belgian Malinois, Rottweiler, Pitbull, etc.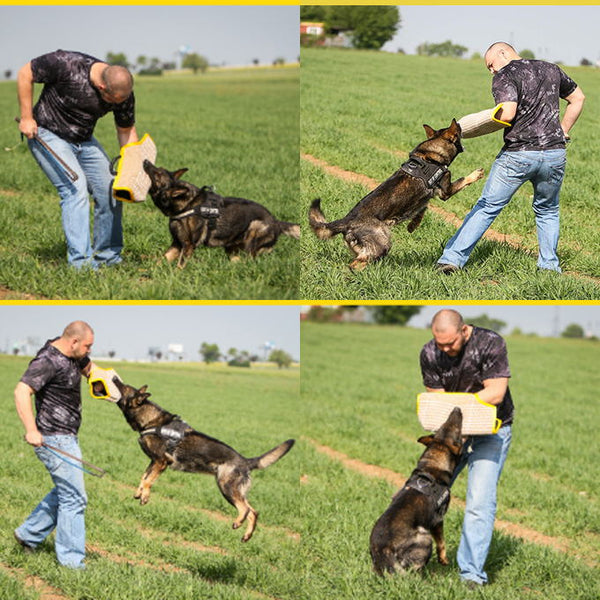 Specification:
Material: 
Jute+Cotton outer layer
Plastic nylon outer handle
Sponge inner handle
Color: Black/Yellow/Blue/Green/Red/Brown/Stripe
Features: Durable, Anti-bite, Dog Training Tool
Size: 19.7"*11.8"/50*30cm(L*W)
Package Includes: 1*Dog Bite Sleeve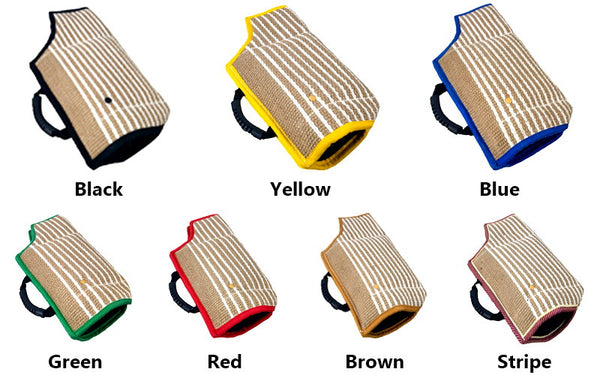 Instructions for Use
1. This is not a chew toy and will not withstand repeated chewing.
2. Please ensure that your large dog bites the sleeve part and not the handles.
3. Please check before each use. If the training equipment is damaged, stop using it immediately.