HiFuzzyPet Breathable Dog Grooming Hommack, Pet Hammock Restraint Bag
Use this dog grooming hammock, you can easily give your pet grooming and body care (eye care, ear care, leg care) at home!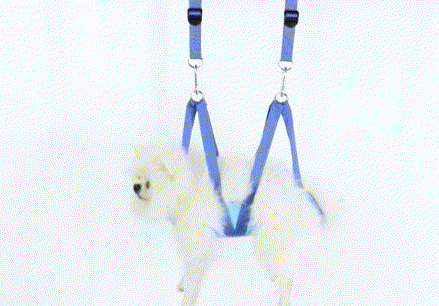 Description:
Soft & Durable Fabric - The dog hammock for grooming is made of delicate fabric. The outer composite waterproof fabric is soft and durable. The inner material uses 3D air mesh technology with excellent breathability.
In addition, the thickened edges of the front and back legs and good breathability reduce friction and protect your pet.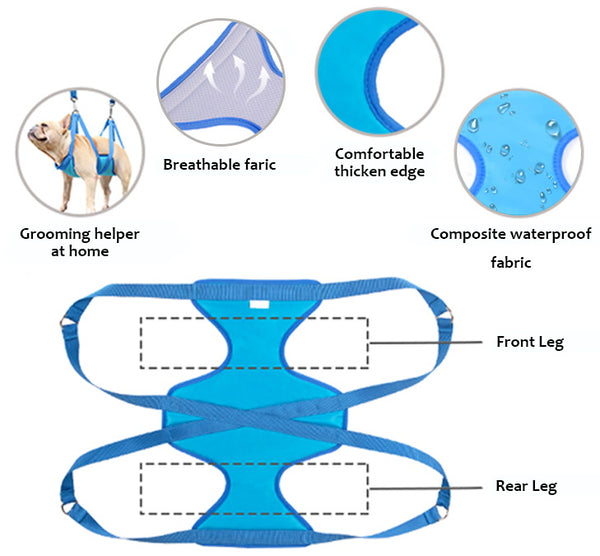 Safety Enhancement - Our grooming hammock for dogs and cats with D-shaped rings and carabiners is easy to use. What's special is cross-reinforced ropes which improve the overall support of the pet body and improve the safety performance.
Our dog grooming harness can perfectly support the pet's neck, and keep puppies calm and maximum relaxed. 
Adjustable Straps - The pet grooming sling with turdy webbing can be placed on irregular poles. At the same time, you can adjust the length of the hanging straps to what you want.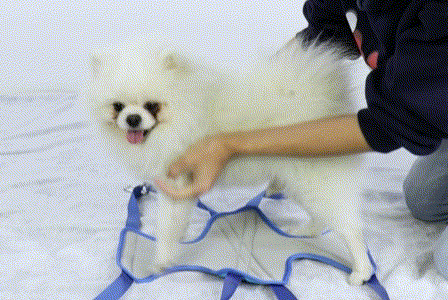 Powerful Function - The dog grooming harness with a wide range of uses. At home, you can easily accomplish the same things as the pet hospital grooming table, such as trimming nails, cleaning teeth, and bathing.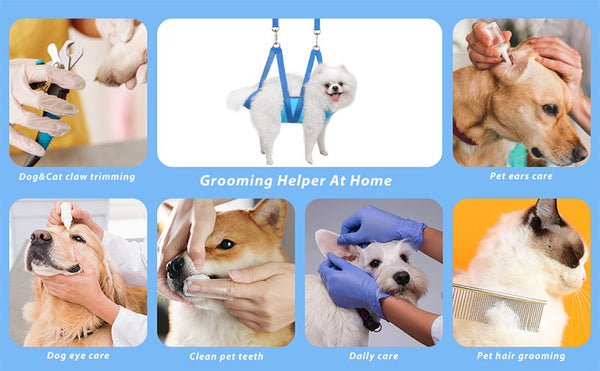 Product Information:
Product Name: Pet grooming hammock
Material: Composite waterproof fabric+3D air mesh
Color: Blue/ Gery/ Pink
Maintain: Hand washable/ Machine washable
Package Includes: 
1* Pet grooming hammock
2* Adjustable webbing
2* Carabiners
Size: S/M/L/XL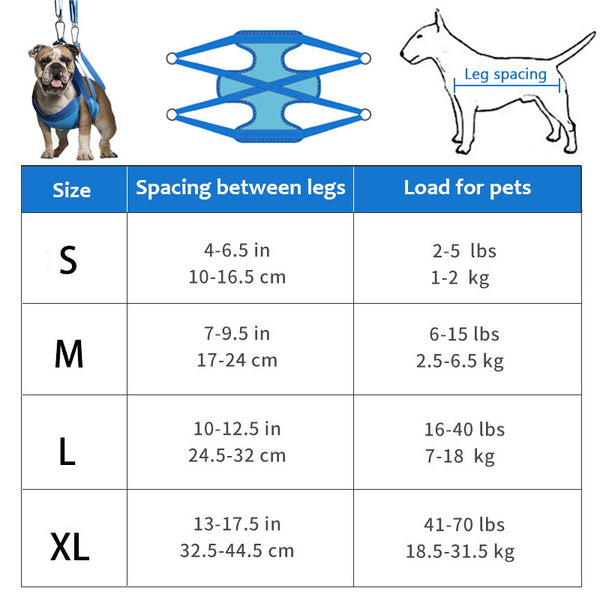 Tips: 
1. Please read the size chart and measure the spacing between the front and rear legs for your pets before purchasing.
2. On first use, Pets may feel nervous and afraid. Recommend not to place pets over 10cm of the ground or tabletop to prevent pets from falling and being injured.
Analysis Of Dressing Steps: