HiFuzzyPet Dog Raincoat with Hood
Fashion Pet Rain Coat
Protect your dog from cold and rainy weather with a full coverage comfortable raincoat!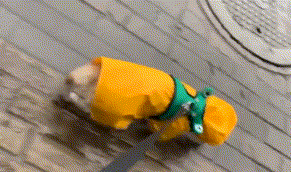 Features:
Waterproof Material: The dog raincoat is made of waterproof and breathable PU material so that your pet can stay dry and comfortable in heavy rain.
Fashion Pet Raincoat: This pet raincoat adopts a vibrant color with a transparent brim hood design, which will achieve all your fashion needs. The rain jacket can bring comprehensive protection to dogs.
Easy to Clean & Washable: Just wipe the surface of the raincoat with a wrung-out damp cloth and let dry. Please use gentle machine wash with cold water and hang dry.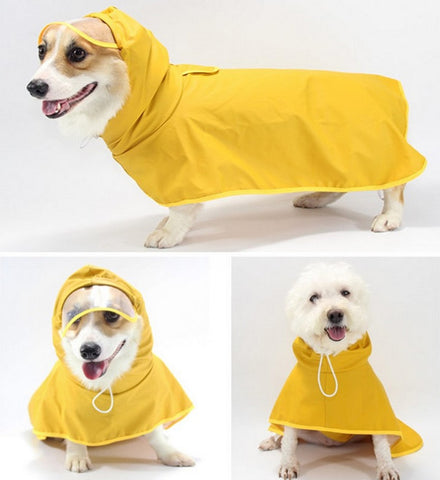 Details:

Adjustable Hoodie & Transparent Brim
The adjustable hood makes sure your dog is breathable in a suitable size. The brim is transparent, protecting the dog's head while not obstructing the line of sight on rainy days.
Hole for Leash with Flap Cover
The dog raincoat has a leash hole design. Meet the needs of wondering in the rain with your lovely pet. The cover on the hole prevents rainwater from leaking.
Belly protection
In order to prevent the rain from splashing on the dog's belly, we have a protective belly design, which truly achieves all-around protection for the dog. Even in the rain, the dog can run to his heart's content without getting sick.
Size Chart
Please measure your pet's back length and neck circumference to choose a suitable size. Our pet raincoats are suitable for small, medium, and large cats and dogs.
Suggestions for pet size:

Package Includes: