HiFuzzyPet Indestructible Dog Rope Toys for Aggressive Chewers

About this dog rope toy:
Prevent dogs from biting furniture
Reduce anxiety and prevent boredom
Prevent obesity and increase exercise
Clean dog's teeth and keep mouth healthy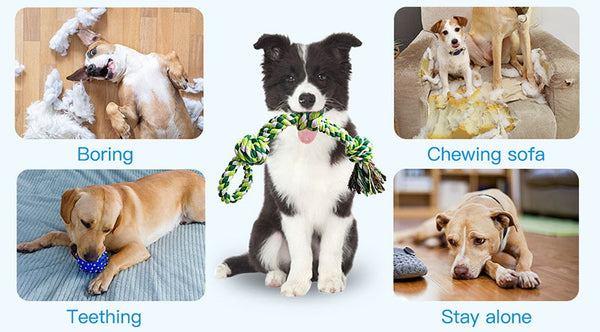 Description:
Great Fun: Tightly woven twists and strong knots allow our dog chew toy to withstand severe bites. This sturdy dog rope toy is perfect for a lonely dog to play at home, play tug of war with you, or as an outdoor dog toy.
Durable Cotton Material: Dog rope toys are made of natural washable cotton. The sturdy and soft dog toy gives the dog a comfortable chewing feel, and your pet can chew and play with confidence.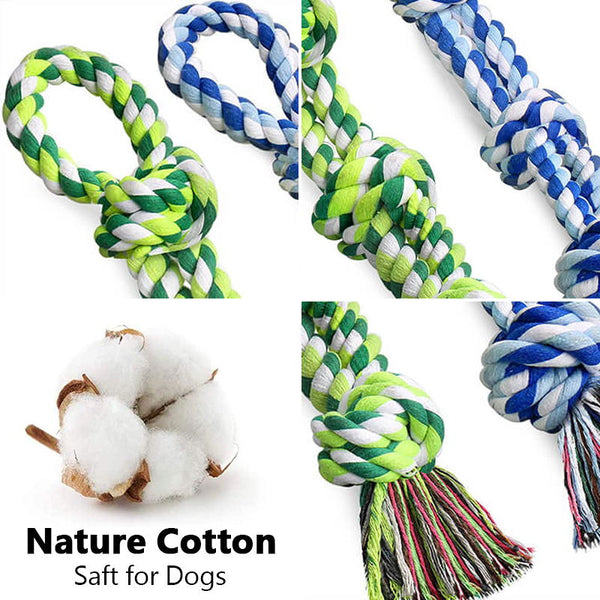 Heavy Duty Rope: Designed for medium to large dogs and aggressive chewers. Play only under supervision if your dog is a very aggressive chewer.
Divert the Pet's Eyes: These dog rope toys will give your dog hours of entertainment and exercise, and divert the eyes from the furniture and shoes to the dog toys which also help to build a great friendship between you.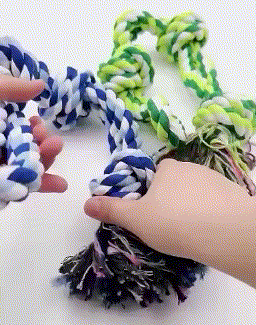 Easy to Clean: Dirt and sand trapped on the surface of a toy can grind down your pup's teeth, so we make the dog toys easy to clean. Just rinse with warm water to clean and pat dry.
Dental Cleaning: The natural cotton fibers can gently floss in between the dog's teeth for deeply cleaning, and maintaining the dog's oral health. Doggies get teeth cleaning, gums massage, and stress relief by chewing rope toys.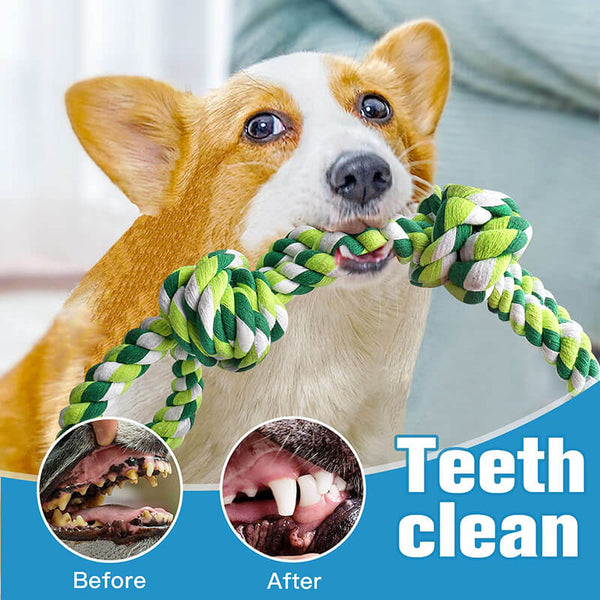 Specification:
Product Name: Dog rope toy
Type: Dogs
Color: Blue/ Green
Material: Natural cotton
Size:
Length: 21.65"/ 55cm
Weight: 0.73lbs/ 330g
Package Includes: 1* Dog Rope Toy or 2* Dog Rope Toy