HiFuzzyPet Adjustable Dog Snuffle Mat, Pet Nose Training Toy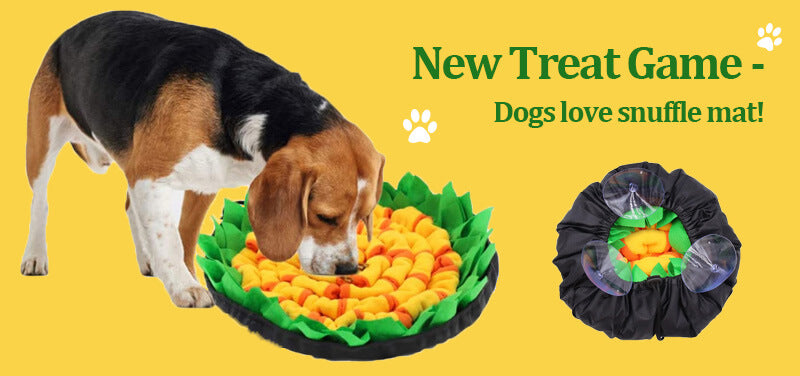 Can be used as a slow-eating bowl to prevent pets from choking.
Can be stuck in a small storage bag, small in size doesn't occupy space.
Sniff training can be used to relieve pet anxiety and release excess energy from dogs.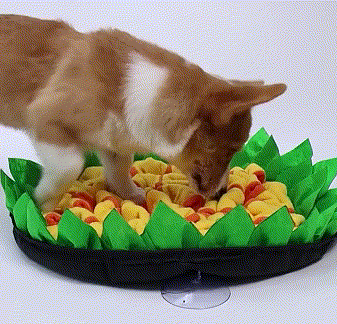 Feature:
【Durable and Non-toxic】The dog snuffle mat is made of high-quality polar fleece and oxford cloth. It is soft, hard to tear, and will not hurt your dog's eyes or nose. Protects the health of the animal.
【Anti-slip】The bottom of the snuffle mat is a non-slip fabric with silica gel dots. There are 3 powerful suction cups that ensure a stable grip on the smooth surface and prevent the dog from slightly moving the pad during sniff training.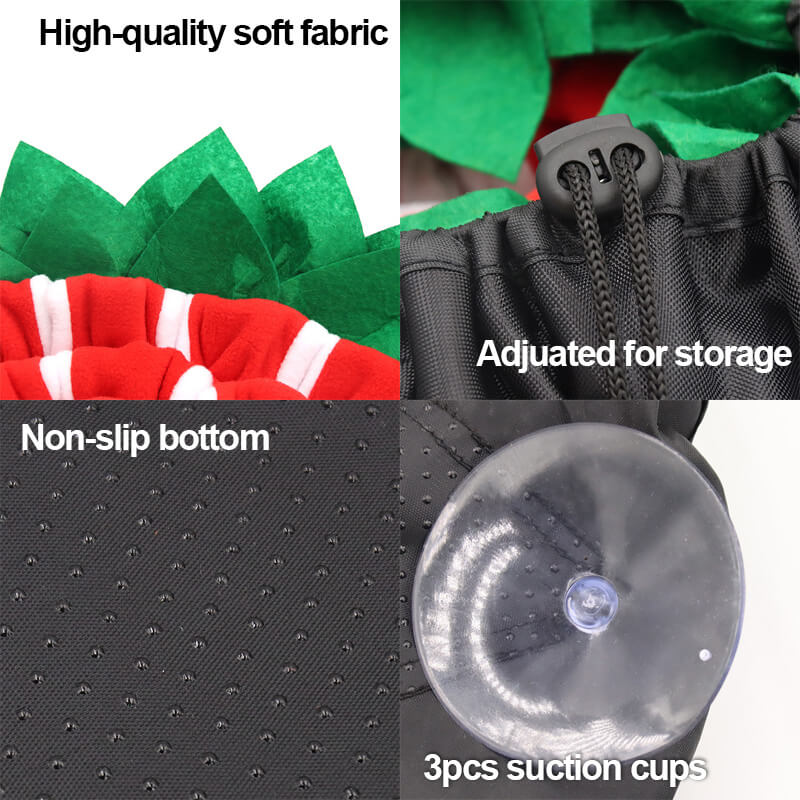 【Sniffing Training】Sniffing can relieve the dog's anxiety and stress while also releasing the dog's excess energy. If you don't have time to accompany your dog, the mat is your pet's companion.
【Double Purpose】By adjusting the tension of the cord the feeding bowl becomes a slow food bowl to guide the dog to eat slowly, reduce the burden on the digestive system, and develop healthy eating habits.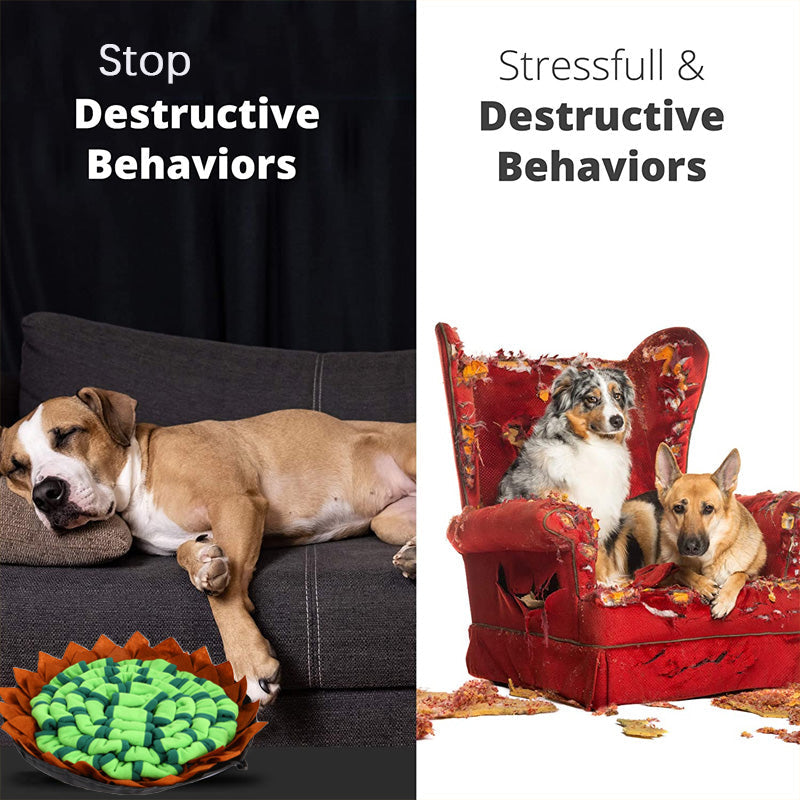 【Easy to maintain】The snuffle cover is easy to clean, you can wash it in the washing machine or by hand. It is durable, wrinkle-free, and has a long service life. It is recommended to clean it at least twice a week so that the dog has a clean environment.
Specification:
Material: Oxford cloth and polar fleece
Color: Yellow, Red, Green, Gray
Snuffle pad size: 19.7"*19.7"/ 50*50cm
Slow food bowl size: 11.8"*11.8"/ 30*30cm
Storage size: 9.8"*9.8"/ 25*25cm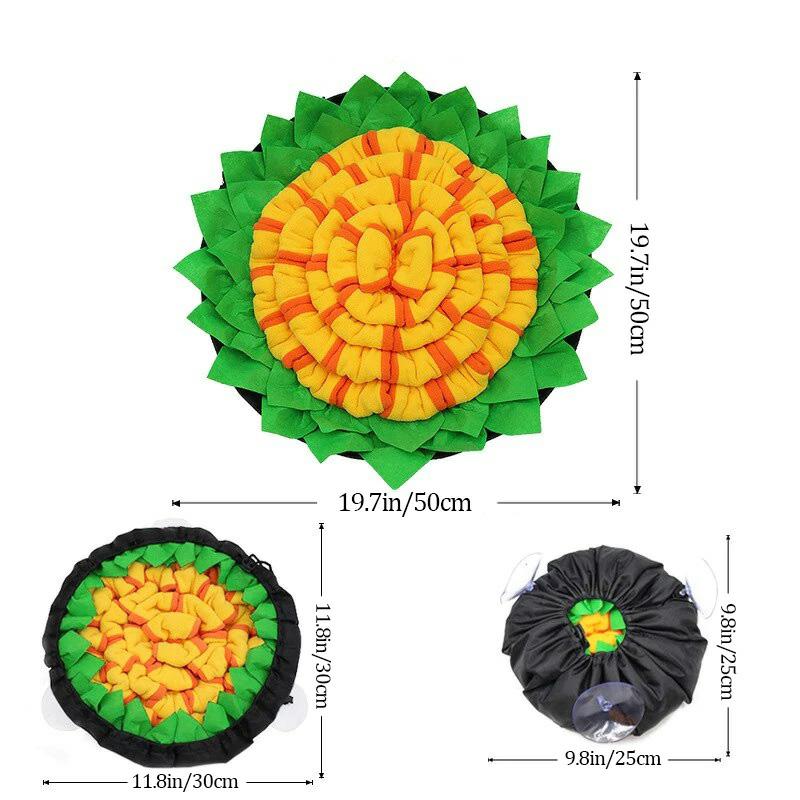 The method of use: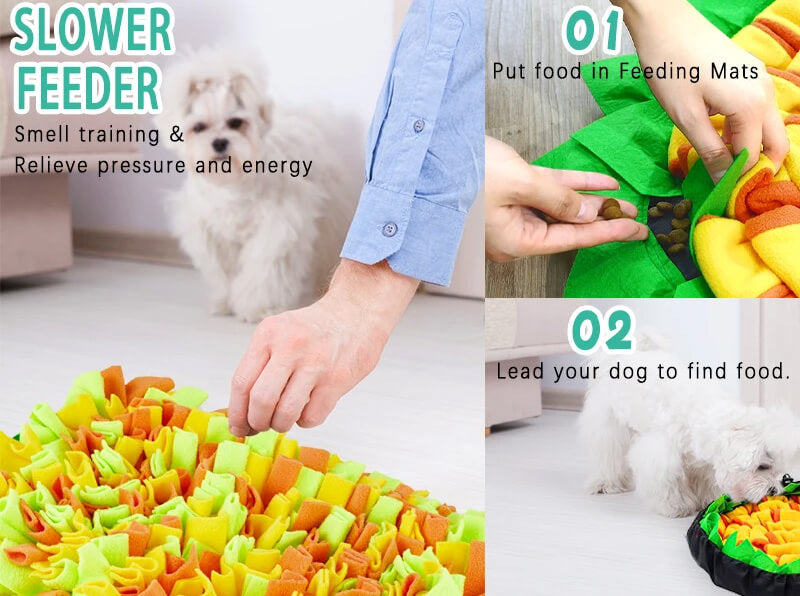 1. Hide the food on the mat, being careful to distribute it in different places, making it difficult to find and find it.
2. Guide your dog or cat to find food on the mat which will help train your dog's sense of smell. Please be careful if the dog bites the mat and correct it in time.
Package Includes:
1* Dog Snuffle Mat