HiFuzzyPet Dog Snuffle Mat Set Interactive Feed Game
Sniffing is an important way for dogs to get to know the outside world.

So a wonderful snuffle mat can encourage dogs' natural instincts, let them have fun exploring!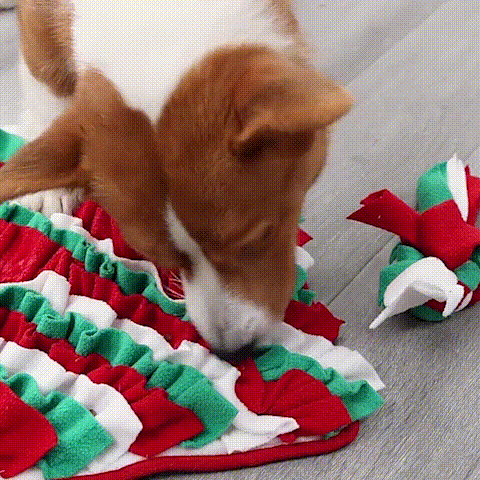 Features:

Sniff training: It allows your dog to find snacks or small toys hidden in the mat. It helps to train your dog's smell, consume your dog's energy. Avoid your dog from being bored and engaged in destructive behavior. It can also be used as a slow food mat to make your dog slow food to prevent choking.
Interactive play: The dog snuffle mat set contains a mat and a braid. You can use the braid to play a tug-of-war game with your fur child, which can increase the interactive emotion between you.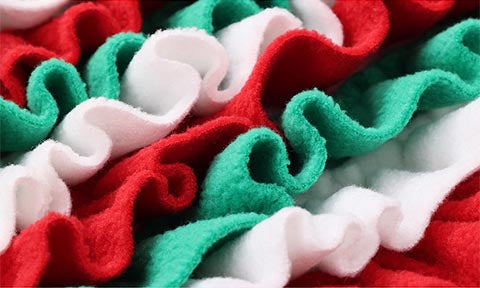 Exquisite workmanship: The snuff pad is made of soft polar fleece, which will not harm the dog's nose and mouth. The tightly connected Tibetan food mouth can prevent food from falling, and the edgework is exquisite and durable, and your fur child can enjoy the time of exploration.
Anti-slip bottom design: The bottom is made of a drip plastic non-slip bottom, which can effectively fix the mat and prevent the dog from moving the mat. Your dog can freely enjoy the happiness brought by the sniffing mat.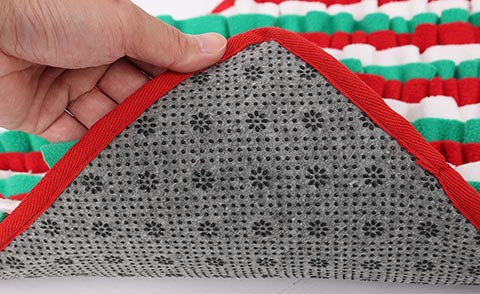 Instructions for use:

Hide dog food and snacks in the mat
Guide the dog to sniff and play on the mat
Toy pigtails can not only interact with dogs but can also grind and clean teeth
Specification:
Name: Dog Snuffle Mat
Material: Polyester
Size: Snuffle mat:38*50CM,Toy braid: 38*15CM
Color: Red
Package Includes:
1*Snuffle mat
1*Toy braid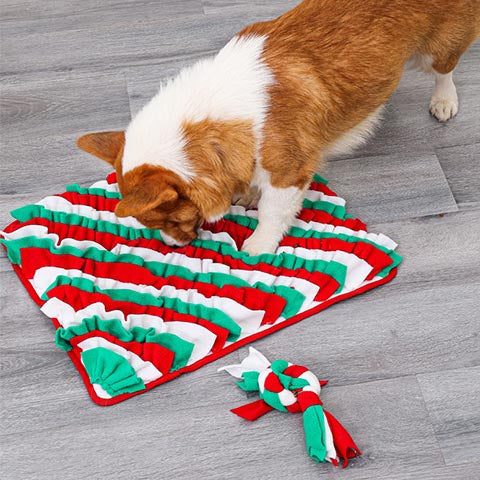 Note:
The size of the product is subject to the actual product. It is normal that the error of about 1-3cm due to manual measurement is normal.
We advise washing it once a week at least to keep your dog healthy.