HiFuzzyPet Stainless Steel Elevated Cat Food Bowl
Adjustable angle of 0°/15°
Stainless steel material
Rounded edges
Removable
Easy to clean
Quality food and water bowls are essential in ensuring that our pets are eating comfortably and safely!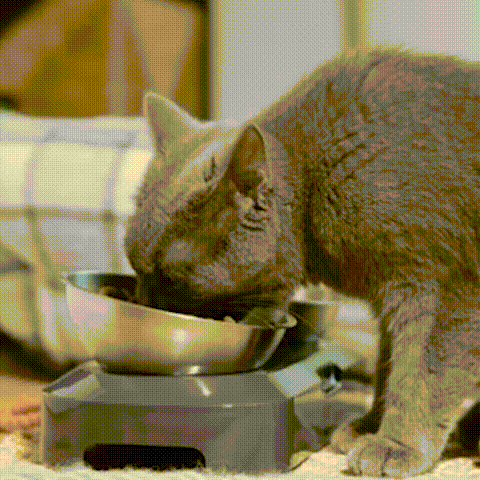 Features:

Adjustable angle of 0°/15°: The elevated cat bowl adopts a rotating buckle design, and the bowl body is fixed by turning it gently. The angle can be adjusted according to your pet's needs. Reduce the pressure on the cat's neck.
Stainless steel material: Stainless steel is solid and non-toxic to your pets. It is also rust-free which is very sanitary and safe, making it a durable pet bowl that can last for a long time.
Oval curved surface: The elliptical curved surface design is suitable for various cat face shapes, and the lines are beautifully curved, and flat-faced cats can also eat happily. 
Elevated Base: Our bowl holder is made of superior ABS Material, the elevated height design makes it easy for your cat to chow down on their food. It also can help improve your pet's digestion since their stomach is not pressed or crunched. There are stable feet at the bottom, which are non-slip and not easy to shift.
Double bowl design: The double bowl can provide cats with water and food at the same time, and can also hold staple food, canned food, snacks, etc. at the same time.
Our fabulous cat bowl is super easy to use, simply rotate the bowl clockwise to secure and counter-clockwise when removing. 
0° bowl can hold food or water.
The 15° bowl provides a comfortable seating angle.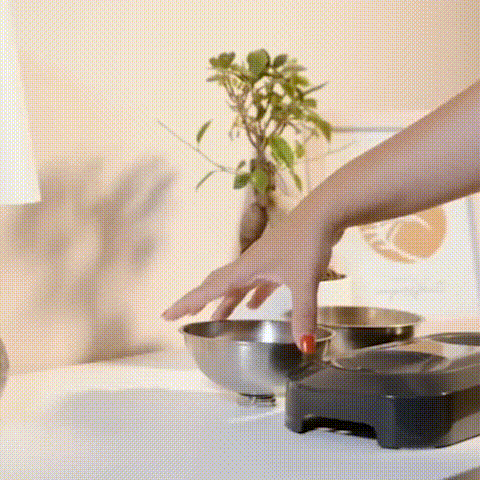 Specification:
Name: Stainless Steel Cat Food Bowl
Color: Black
Base material: ABS
Bowl body material: stainless steel
Capacity: 0°/480ml, 15°/275ml
Size:Length*width*Height (base height + bowl height)
Single bowl:14*14*8.7cm
Double bowl:29*14*8.7cm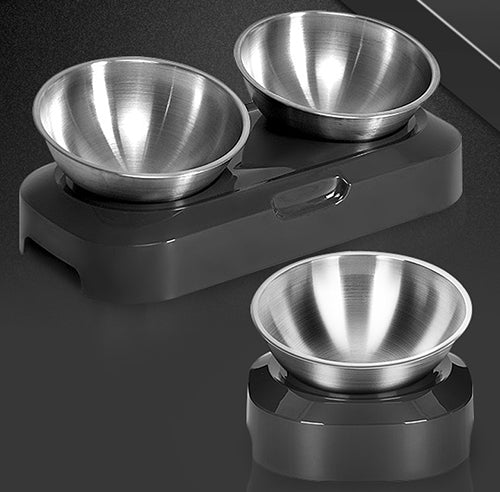 Package Includes:
Single bowl
1*Base/1*Stainless steel bowl
Double bowl
1*Base/2*Stainless steel bowl

Maintenance:
Before use, it can be soaked in boiling water and wiped dry.
After each use, please wash and dry thoroughly with a sponge or soft cloth to keep the stainless steel clean and hygienic.
Please wash the tableware frequently and change the water and food frequently.
Note:
It is recommended not to overfill it to avoid overflowing during eating.
Due to factors such as light, there may be a slight chromatic aberration, please understand.