HiFuzzyPet Heartbeat Pet Plush Toy for Separation Anxiety
These calming dog toys are the #1 natural solution to ease your dog's anxiety. We use a natural way to accompany and comfort your pet.
Eliminate Anxiety
Simulate Heartbeat
Detachable Cleaning
Soft and Comfortable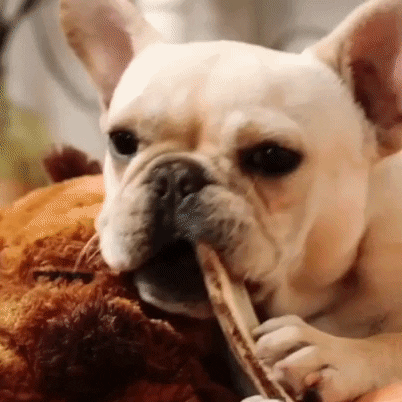 Feature:
All-Natural and Safe
The dog plush toy calms your pet naturally. You don't have to use medication or restraint which is healthy for your friend.
Helps with Great Training
It can help reduce negative behaviors such as whining and barking while crate training. Also, it can help you sleep at night.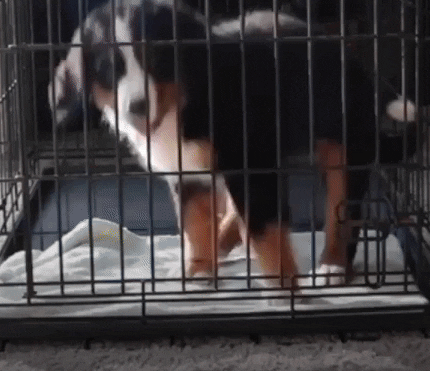 Soft and Comfortable Fabric
Dog calming toy is made of comfortable and soft fabric, and pets can snuggle next to it and rest, just like it snuggles with its mother.
A Heartfelt companion
The puppy heartbeat toy can imitate the real heartbeat and rebuild the intimate relationship with the real feeling of the beating heartbeat (Needs 2 * AAA batteries (not included)).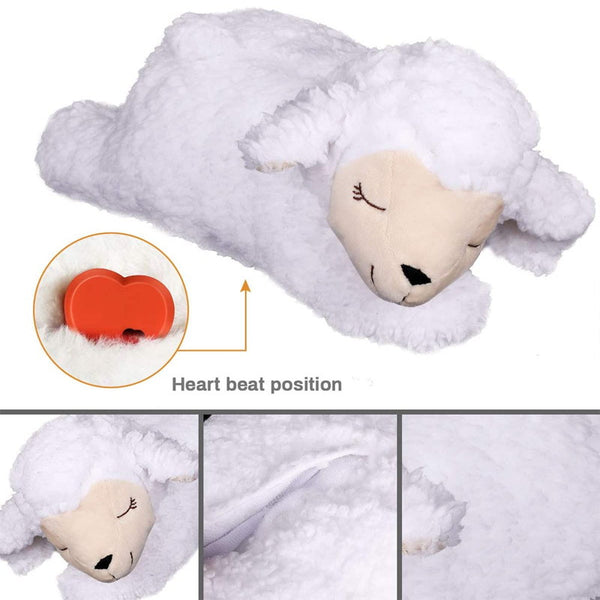 Conceal Zipper
A concealed zipper for the heartbeat can effectively prevent dogs from touching the heartbeat.
Belly Pouch to Hold Heart
It's easy to operate. Just put the heartbeat simulator with battery in the plush toy and turn on the switch, then all the steps are over.
Fully Removable and Washable
The puppy heartbeat toy can be machine washable after removing the heartbeat simulator that allows your pet to touch the clean toy.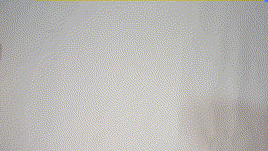 Specification
Material: High-quality plush+PP cotton+Built-in heartbeat machine
Battery: 2 AAA (not Includes)
Battery works: Continuously for 250 hours (around 10 days) 
Suitable for your small furry friends(dogs cats)
Size: 13.8"*7.9"*7.1"/35*20*18cm
Puppy Behavioral Aid Toy Really helps with: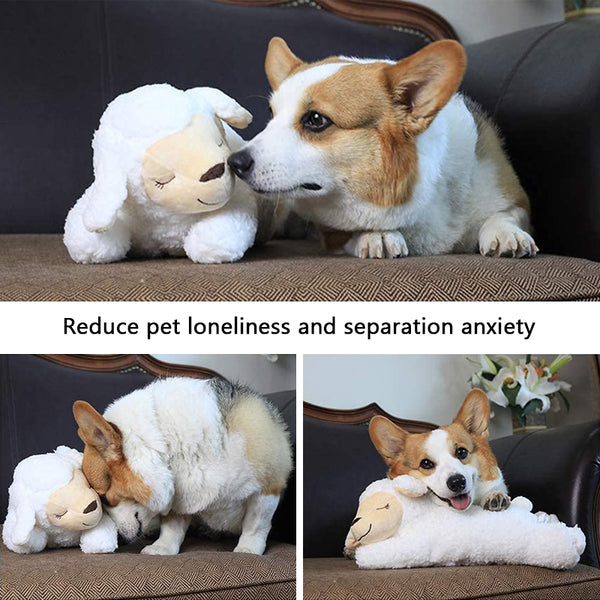 Nervousness when moving homes.
Whining and barking when crate training.
Distress from fireworks and thunderstorms.
Any time your pet needs a little help relaxing.
Separation anxiety when your pet needs to be left alone.
Package Includes:
1* Pet Heartbeat Plush Toy 
1* Heartbeat(not include battery)