HiFuzzyPet Cooling Elevated Pet Bed
Material:Iron mesh cloth
Brand:HiFuzzyPet
Size information: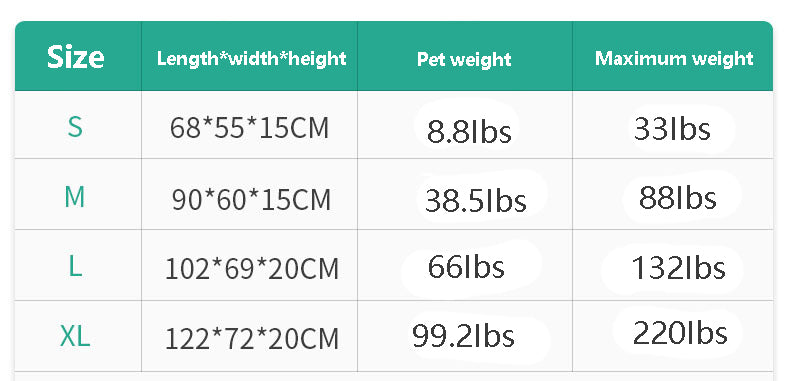 FEATURES:
Breathable, Cooling Comfort: The cot-style pet bed's elevated design lifts a pet more than 7 inches up off the ground, which allows air to flow freely from all directions, including underneath the pet. In addition to the raised position, the bed's durable mesh fabric offers added breathability to help keep the pet cool, providing welcome relief, especially on hot summer days.
Home or Away: Place the elevated cooling pet bed in the bedroom or living room, out on the back deck, or in the yard. Thanks to its lightweight, portable design, the HiFuzzyPet pet bed also makes a handy take-along option when traveling, camping, or boating with a little buddy.
Easy to Clean: The mesh material can be washed as needed (using tap water only).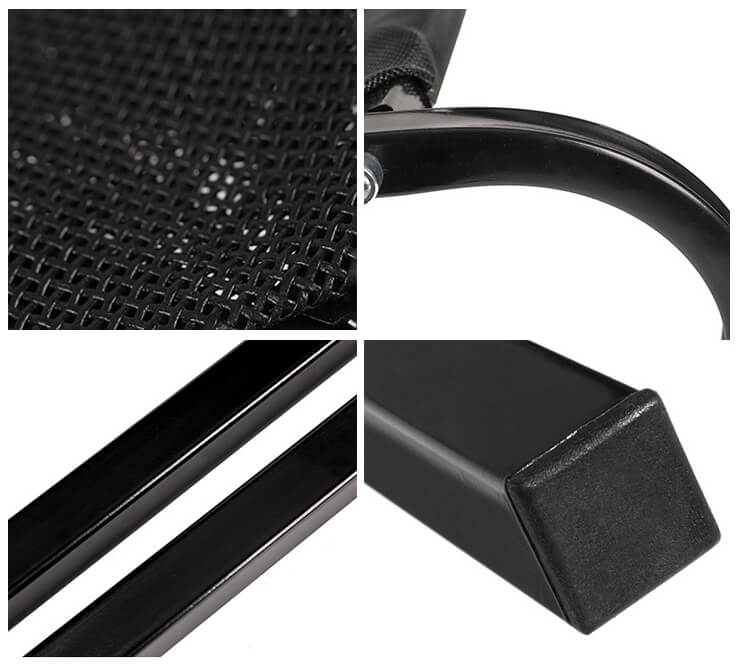 Size Chart: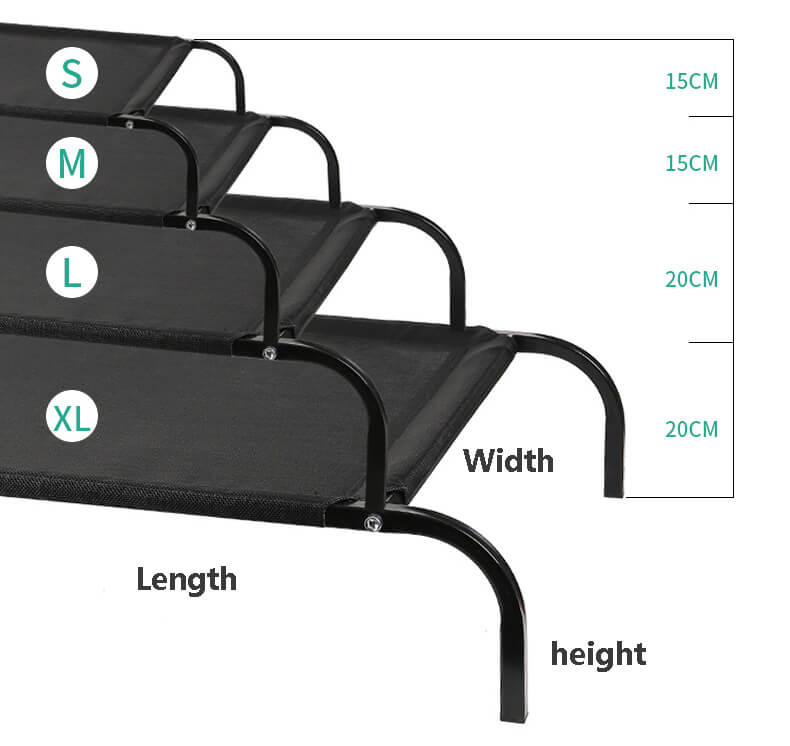 Installation process: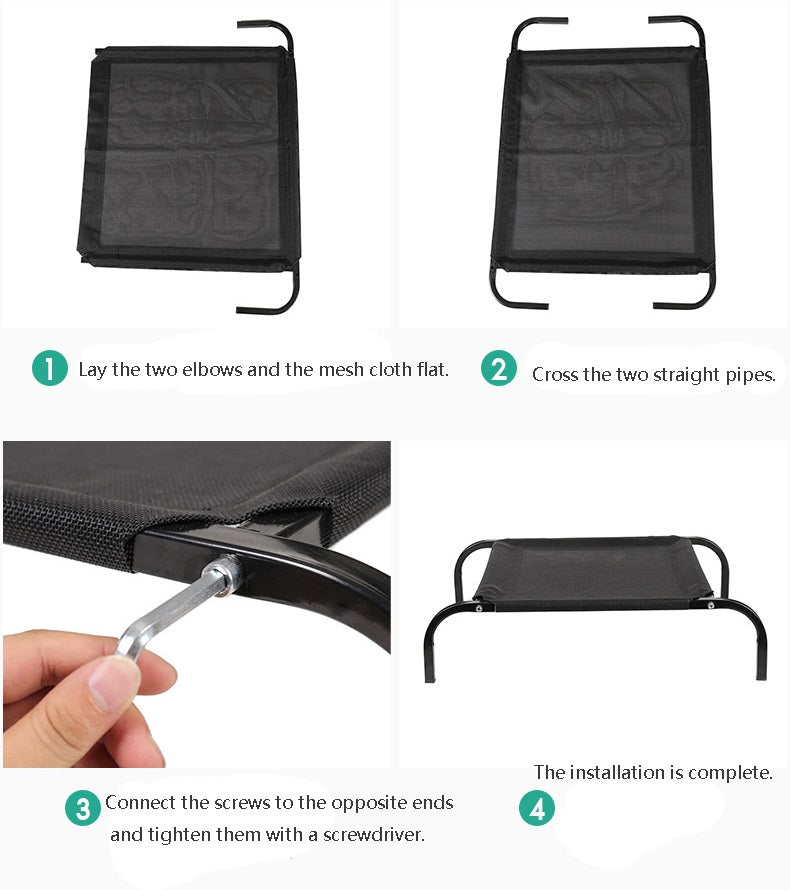 Package includes: