HiFuzzyPet Hands-Free Dog Leash for Training, Walking, Jogging and Running Your Pet
Material:nylon
Brand:HiFuzzyPet
Size information:2.5*124cm
FEATURES:
Security clips on the belt - Unlike other hands free leashes which can have your dog break free as a result of the belt unlatching, our professional leash has a support mechanism that is designed with 2 stainless steel clasps that take all the tension off the plastic buckle and divide the pulling force to both sides of the belt!
Made for medium and large dogs -If you have a large dog, you need a leash that absorbs shocks and allows you to control it without breaking stride. Provided with a strong, yet flexible bungee, and stainless steel clips, this hands-free dog leash is perfect for you!
Perfect Control - Being able to fully control your dog may be crucial, especially when crossing a busy street. The easy grip control handle on the bungee will allow you a firm, yet smooth hold on your dog whenever you need to keep it out of harm's way!
Hands free or hands-on- Whether you prefer a hands-free leash or a traditional one, we've got you covered. Provided with a convenient rubber handle, our professional leash can be switched from hands-free to hands-on in a matter of seconds!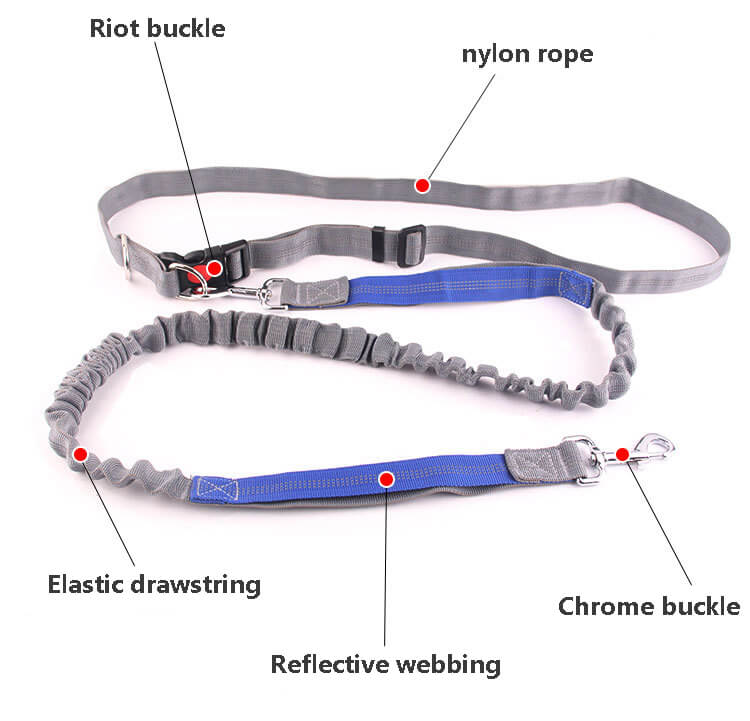 Size Chart: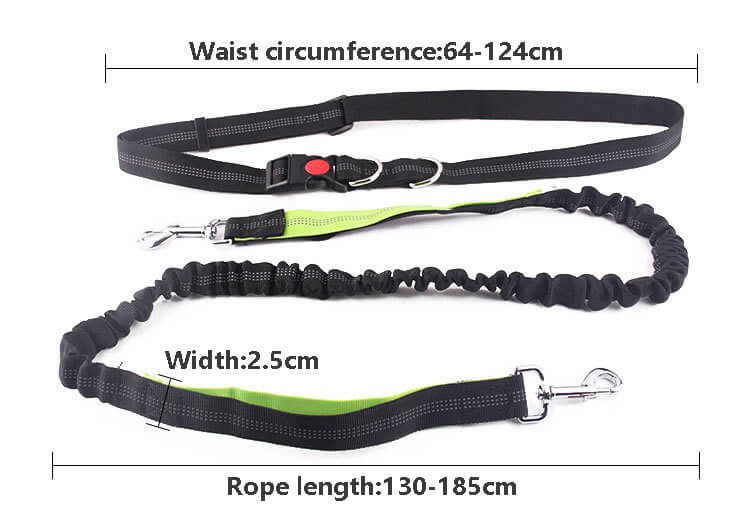 Package includes: