HiFuzzyPet Cat Bowls Water and Food Bowl Set, 2 in 1
Innovative Multifunctional Design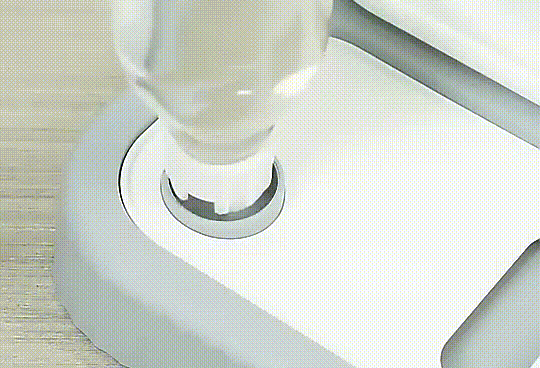 Angle tilt: 0-15° tilt and comfortable 7cm stand design to protect the cervical vertebrae, double bowl design is multi-purpose, stylish contrasting colors.
Automatic water supply: Siphon principle, stable control of water level, automatic water supply, 20oz reasonable water volume, 20oz large capacity.
Slow down: Naturally slows cats' eating pace by allowing cats to forage for their food through a fun maze. Improve digestion & prevent bloating.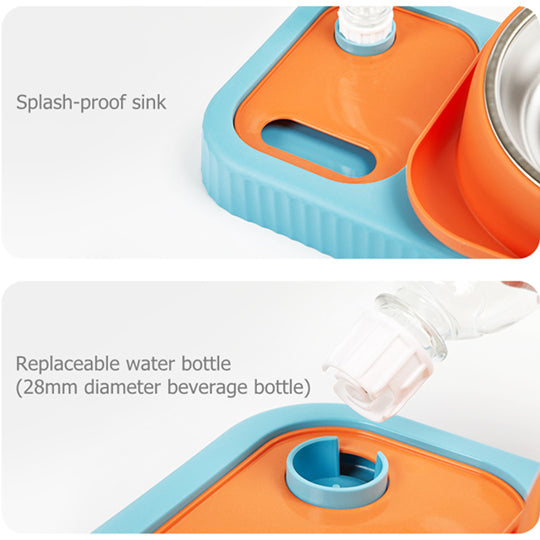 Mess proof: Spills and messes are completely contained within the feeder, saving you time cleaning floors. All parts of the feeder including are dishwasher safe.
Safety & Security: Food-grade PP bowl, food-grade PET level, your pet's safety is the same as mine.
Easy to clean: User-friendly separation design, detachable parts, simple structure, no dead corners for cleaning, we pay attention to user experience.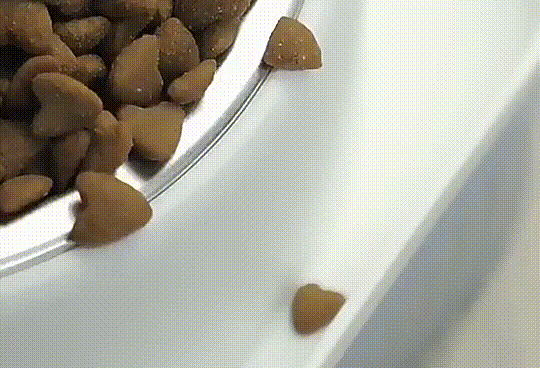 Specification
Material: PP+stainless steel
Color: orange, yellow, white
Weight: 710g
Suitable for: All cats, and small dogs
Main function: feed water, feed
Capacity:
Bowl--up to 3/4 cup of wet or dry food
Bottle--500ML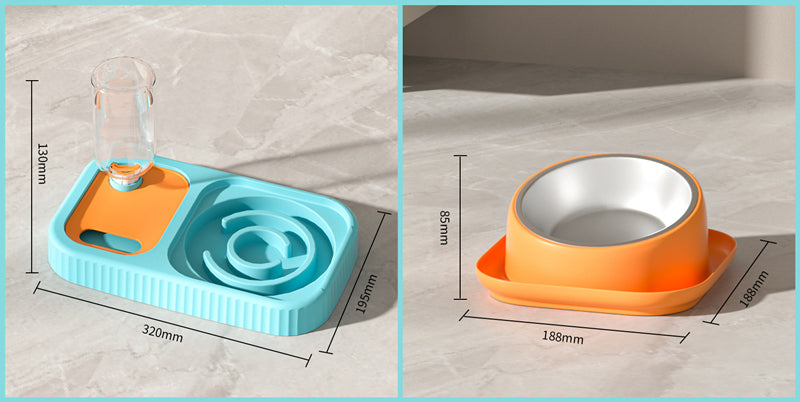 Package list:
1* 2-in-1 cat food bowl
1*Stainless steel bowl
1*15 degree tilting bowl
1* bottle with pump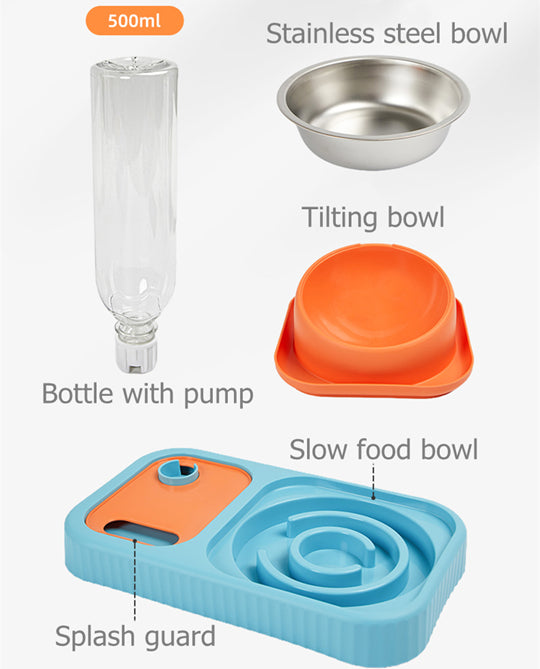 Usage tips:
Make the lid of the bottle down, overturn the filled bottle, put it on the small groove, then press the bottle bottom. Water will outflow of the water bowl.
Note:
Please do not fill hot water into the water bottle.