HiFuzzyPet Airtight Large Dog Food Container
✔High tightness
✔Two sizes
✔Multi-purpose
✔Brand: HiFuzzyPet
This large pet food container can be used to store food for cats and dogs, or to store beans, grains, snacks, and flour. Helps prevent ant pests and dust moisture.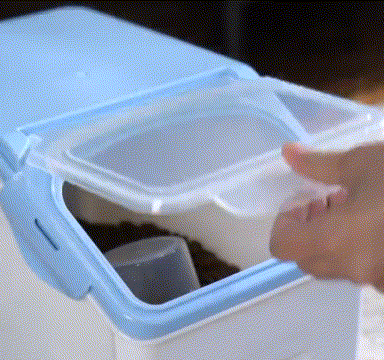 Features:
Material & Size: Made of high-quality PP material, durable construction,odorless, with strong bearing capacity, stackable.Available in two sizes, so you can find the size you need.
Air Tighteness: The lid of the pet food container has 6 locks, and the seam uses a silicone seal. The good sealing design has leak-proof, moisture-proof and dust-proof functions, which can keep food fresh and dry for a long time.
Drying Tank Design: There is a drying tank design on the top of the food storage bin. Open the small lid on the top and place a desiccant inside to double the effect of keeping the container dry (desiccant are not included).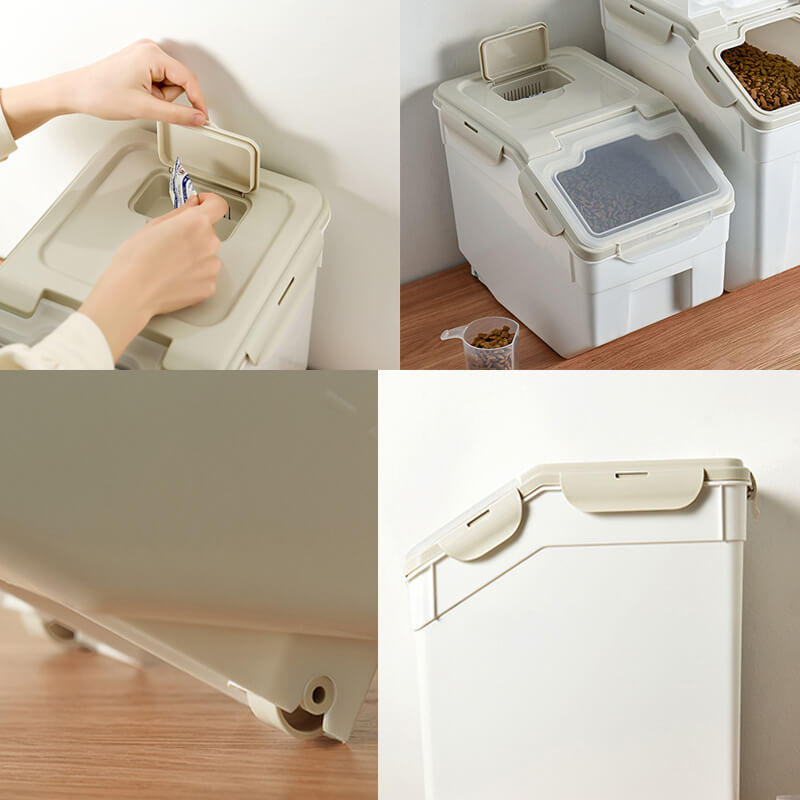 Easy To Move: The food storage container has two slides at the bottom, so you can easily stored and moved even if it is full of food.
Multi-purpose: Not only used for storaging pet food but also used for loading flour, rice, nuts, beans, snacks, grains and so on.
Size & Capacity
Medium:13.9''x9''x10.6''(LxWxH),can hold 8-13 pounds food;
Large:13.9''x9''x14.3''(LxWxH),can hold 13-20 pounds food;
Note: Large size is out of stock.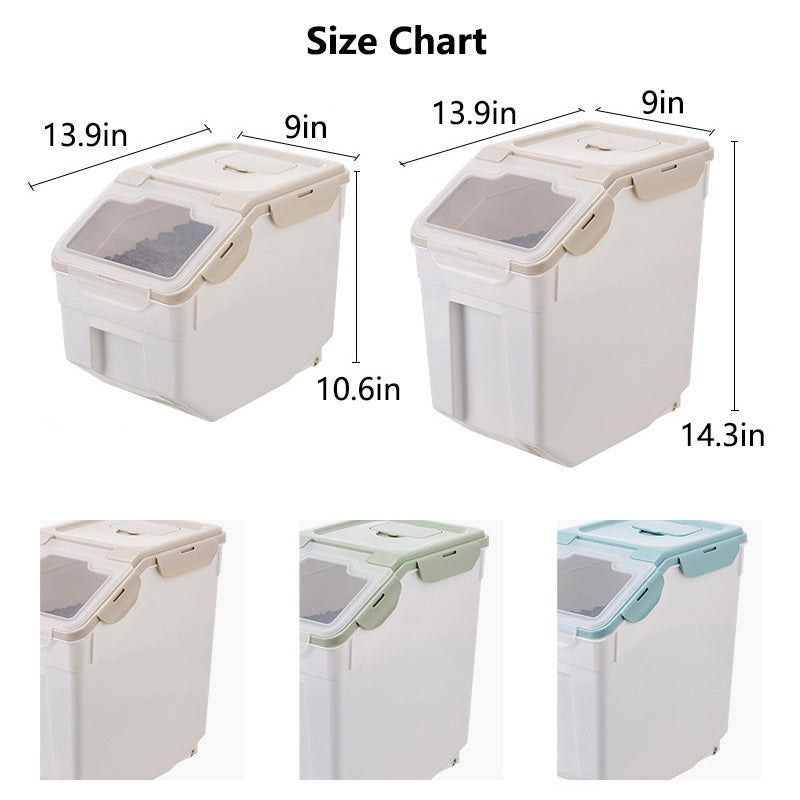 Package includes:

1 pc × Pet food storage container