HiFuzzyPet Cat Litter Mat Waterproof Double-Layer Foldable
If you still are upset about cat litter scattering around the house, Double Layer Trapping Litter Mat Design perfectly solves these problems.

Features:

Double-Layer Structure: Double layers allow litter to be sifted and gathered on the bottom. You just pick up the mat Shaking gently could release litter easily.
Waterproof Mat: The bottom layer is waterproof and also slip-resistant and is easy to move. If you have a cat vomit on the mat, you can hose it off, easy to clean, and be dry. Prevent the cat's urine from getting everywhere.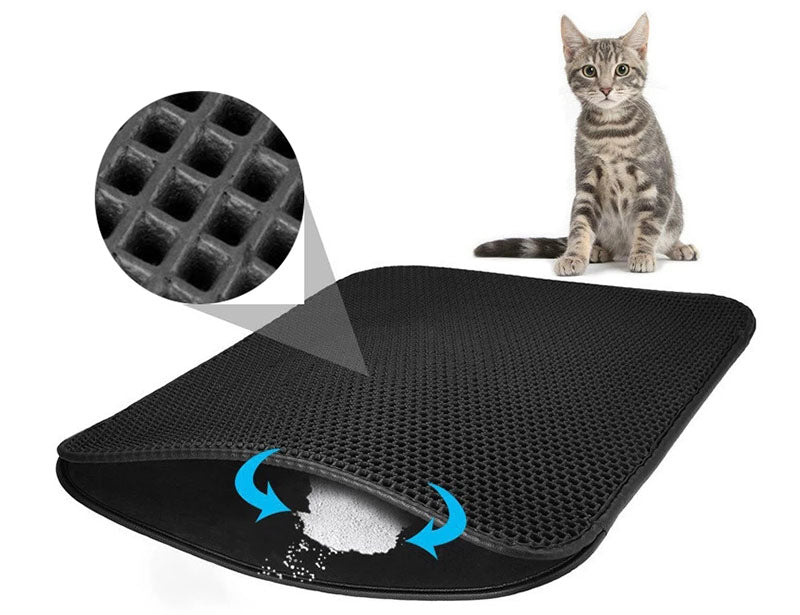 Soft and durable: Durability and comfort EVA foam rubber is gentle for sensitive cat paws. Cats even like to step on or have an afternoon snooze on it.
Easy to Use: As your cat exits the litter box, litter that is stuck to its paws will be captured within the large honeycomb holes on the top layer of the mat. And the foldable design allows you to fold and store when you don't need to use it, so it doesn't take up more space.

Specification:
Name: Cat Litter Mat
Material: EVA, Waterproof cloth
Color: Black
Size: 30x45(Not foldable),40x50(Not foldable),45x60(Collapsible),55x70(Collapsible)
Package Includes:
1 x Cat Litter Mat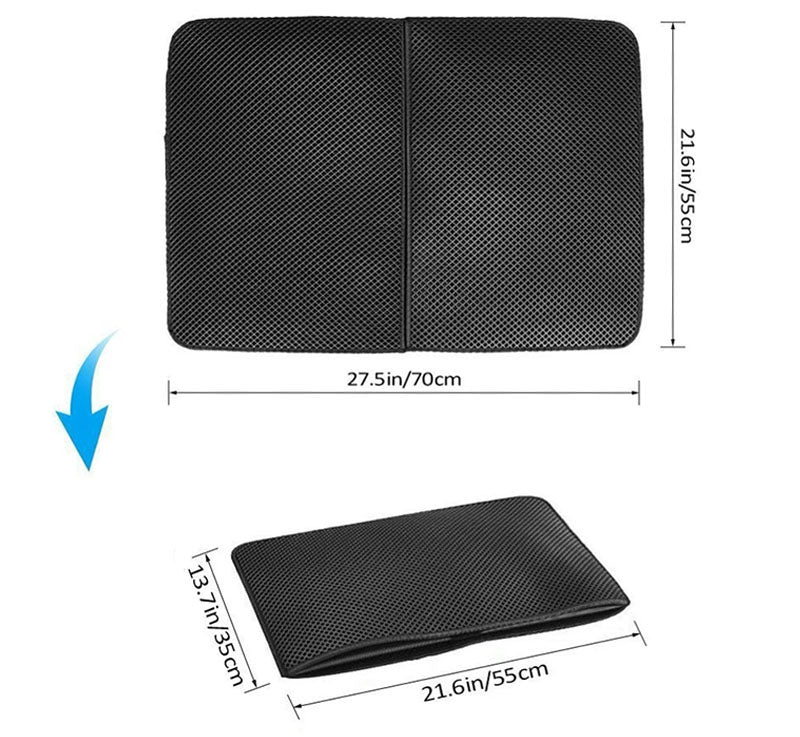 How to clean?
The cat litter mat can wash the mat with the shower head/use a vacuum/wipe by using a wet towel.
It is recommended that you air dries after washing and ideally not onto direct daylight.
We don't suggest washing the mat in a washing machine and drying it in a drying machine.
Note:
It is normal for manual measurement to have a 1-3cm error.