HiFuzzyPet Dog Brushes for Grooming
Feature:
Dual-Sided Design: 9 teeth side is perfect for removing stubborn mats, tangles and knots;17 teeth side is suited for thinning and deshedding loose hair.
Comfortable to Use:

 

Lightweight and Non-Slip rubber handle for comfortable holding and stability.You will absolutely enjoy your grooming time with this pet brush.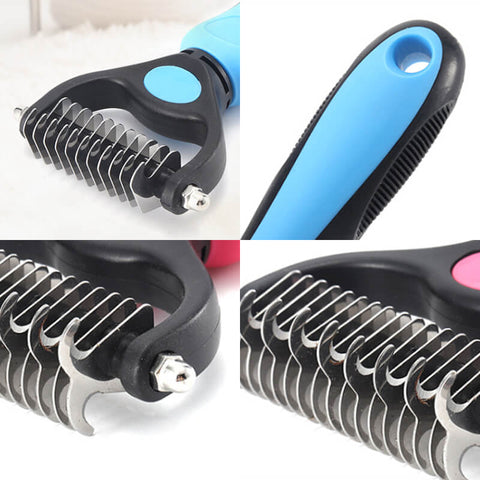 Effective Dehedding Tool: This undercoat rake gently removes loose hair, and eliminates tangles, knots, dander and trapped dirt.Perfect solution for dogs and cats with thick fur or dense double coat care.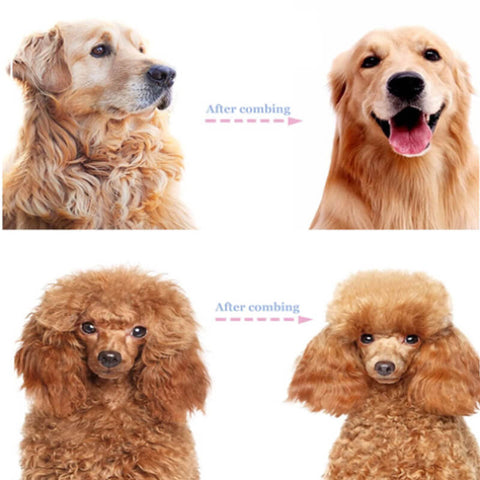 Skin Friendly to Your Pets:

 

It's like a massage for your pet! The pet brush was created to gently remove stubborn fur without scratching your pet's skin.
Specification:
Dual Sided: S: 6+11Teeth, L: 9+17 Teeth
Suit for: Dogs,Cats,Rabbits and Most of Furry Pets,Very suitable for grooming long-haired pet breeds.
Size:S: 4.4*3IN(16.5*7.5cm)/ L: 6.6*4IN(17*10cm)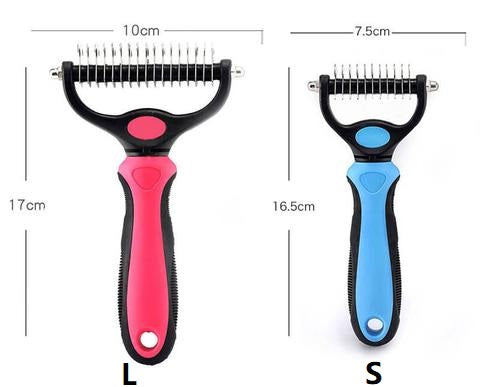 How To Use It:
Step 1- Remove mats and tangles with 9 teeth side: Start with the side with the few teeth and find stubborn mats & tangles to break them apart one by one. Brush the area with light and short strokes.
Step 2- Deshed and get rid of loose hair with 17 teeth side: Then you can switch sides of 17 teeeth to use the tool's deshedding function. Deshed the whole body to remove the excess, loose hair from the undercoat.
Step 3- Clean the brush and enjoy the impressive results: The soft and aiti-slip rubber handle makes the grooming fast and comfortable experience for you. Cleaning the rake brush is also effortless after use.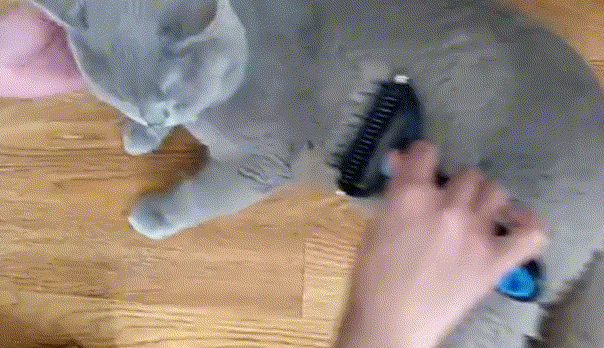 Package includes: