HiFuzzyPet Rainbow Easy Walk Harness for Runs, Walks, Hikes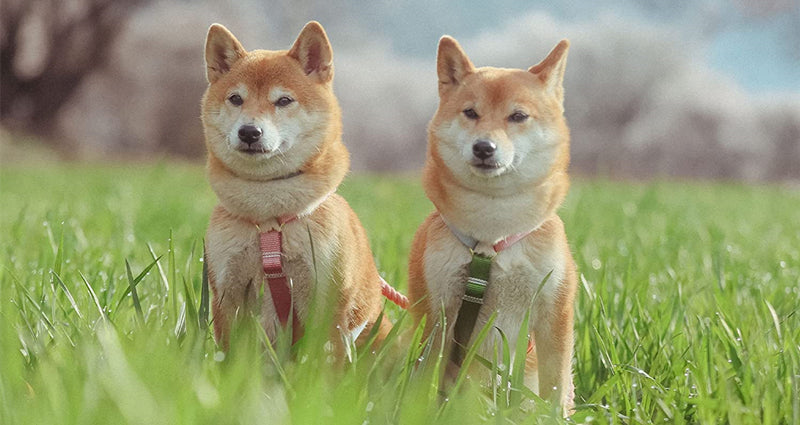 You and your dog will both love going for walks and having fun!
The front strap rests across your dog's chest instead of putting pressure on the delicate throat, so there's no choking or gagging.
Features
Scientific Design: The I-shaped design makes the dog evenly stressed, with no pressure on the delicate throat area, your dog won't choke, gag or cough.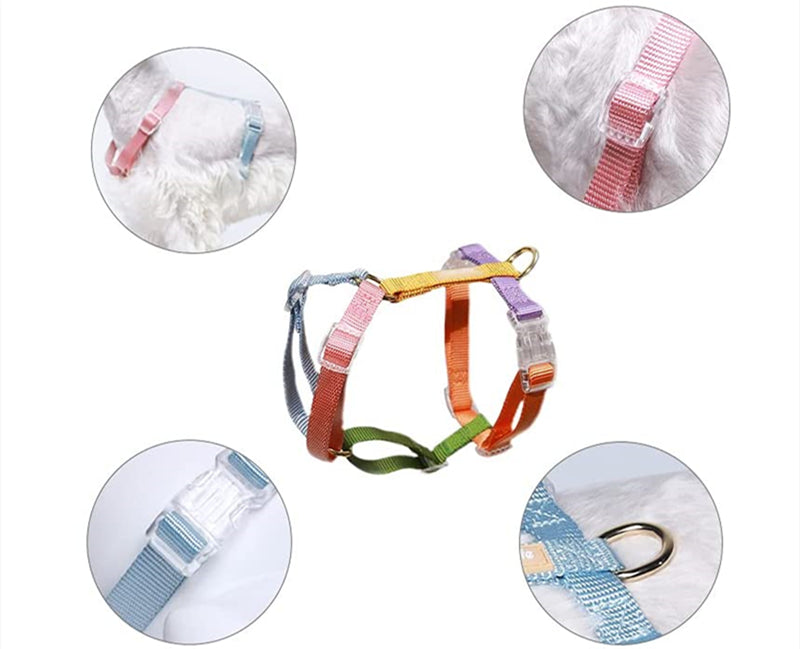 Adjustable Fit: Five adjustment points let you create a custom fit for your dog; convenient tags help you remember where each strap fits: shoulders, center chest, or girth.
High-quality Material: Soft and comfortable to the dog's body. and the dog will not have any discomfort even when running. Durable, You and your dog can walk and play happily.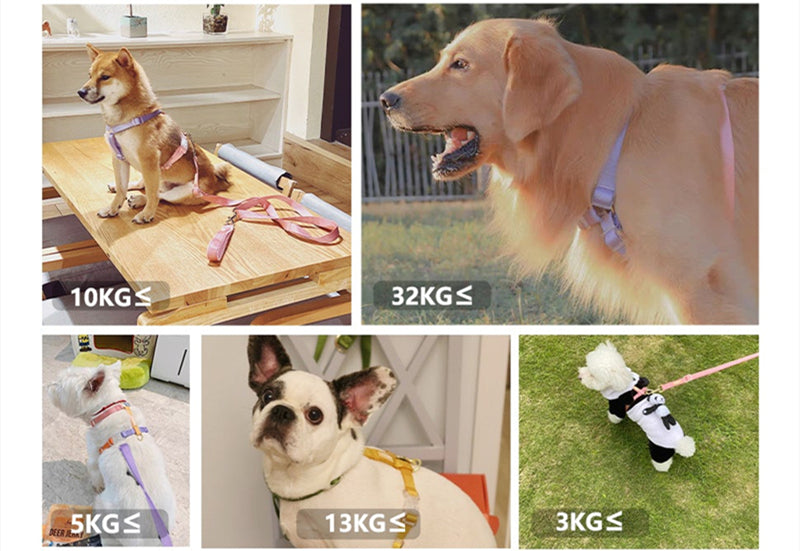 Exquisite Color Matching: rainbow color matching, multiple choices. Each one is purely hand-painted, and the dog will be the unique and beautiful one after wearing it!
Quick & Easy To Fit: The quick-snap shoulder and belly straps allow you to fit the nylon harness easily on your dog. The back leash D-ring makes this the perfect harness for running or jogging with your dog.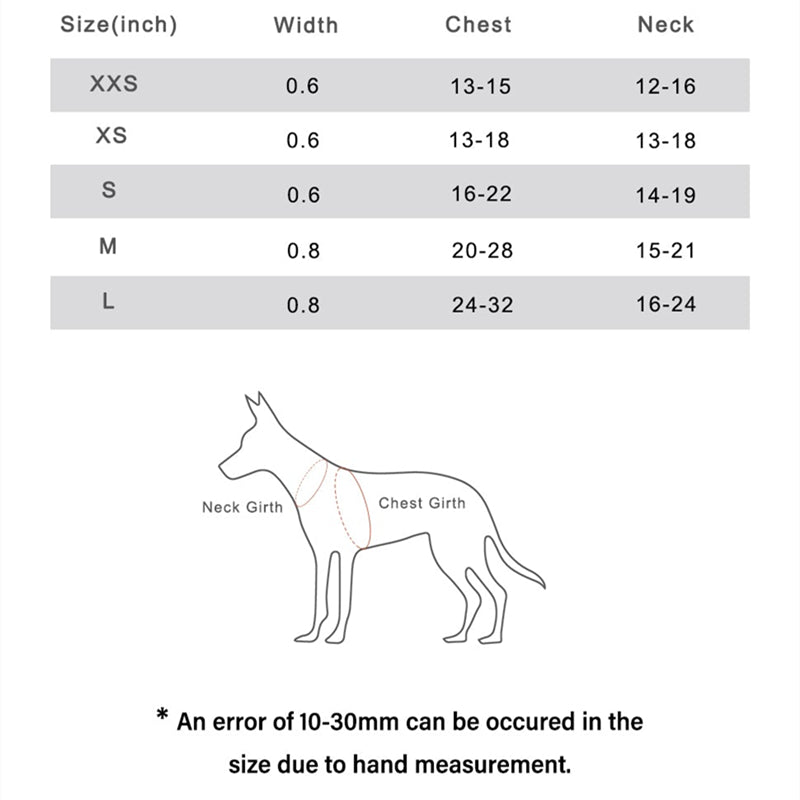 Specification
Dimensions: XXS/XS/S/M/L
Colors: Five options
Material: Nylon
Package: 1* dog walk vest harness
Suitable: French Bulldog, Corgi, Shiba Inu, Beagle, Teddy, etc.
Colors: Five options