HiFuzzyPet Portable Foldable Dog Water Bottle
Let your pet friends drink safe water anytime, anywhere!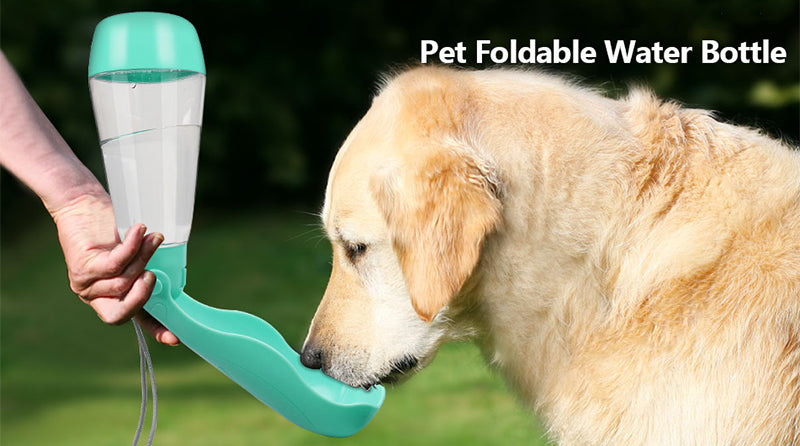 Features:

Food-grade materials: The dog water dispenser is made of food-grade silicone and plastic. No odors, Non-toxic, BPA Free, Lead-Free, safe and durable. This bottle ensures your pet friends can safely drink. 
One-handed operation, one-key drinking: As long as the water feeding button is adjusted to the unlocked state, and the water outlet button is gently pressed, the water can be directly discharged and fed. You can also free up your other hand to take good care of your pet dog to prevent accidents.
Curved sink design: The body of the accompanying cup adopts a curved sink design, which is more in line with the dog's natural drinking habit, allowing the dog to drink enough water easily.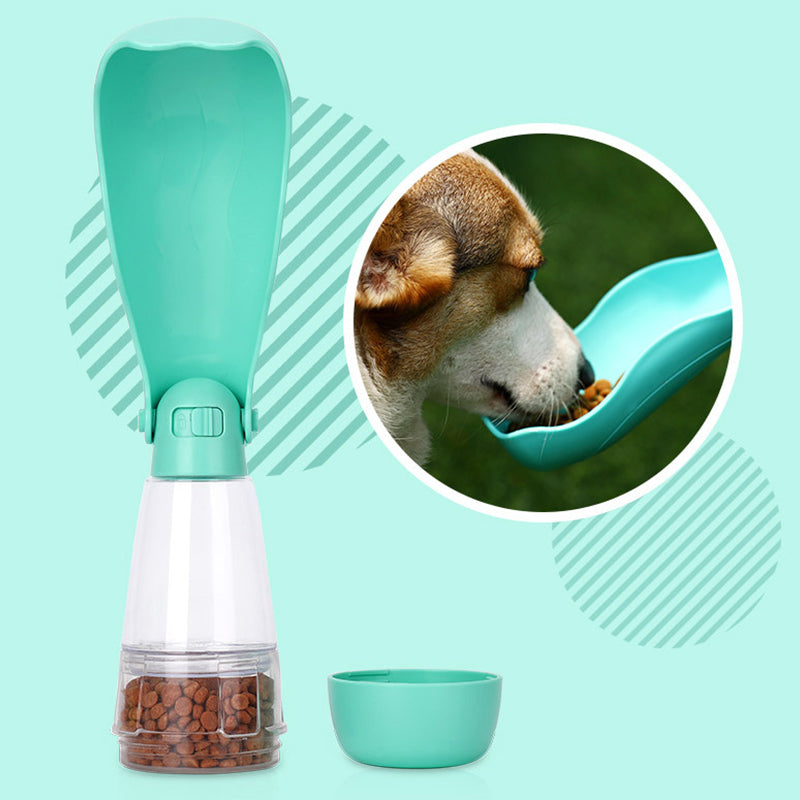 Portable And Foldable: The sling on the side of the bottle and suitable bottle size makes it easy to hang on the wrist or put in a bag, which is very suitable for walking and daily use. In addition, the foldable drinking bottle saves space and is easy to carry, you can put it in a backpack.
Multifunctional Segmented design: This dog walking water bottle has three functions, drinking water, feeding food, and shoveling shit. Dogs can drink clean water and food during walking. In addition, The trash bag storage box at the bottom can quickly take out dog poop bags and clean up in time with the attached shovel to Dog excrement.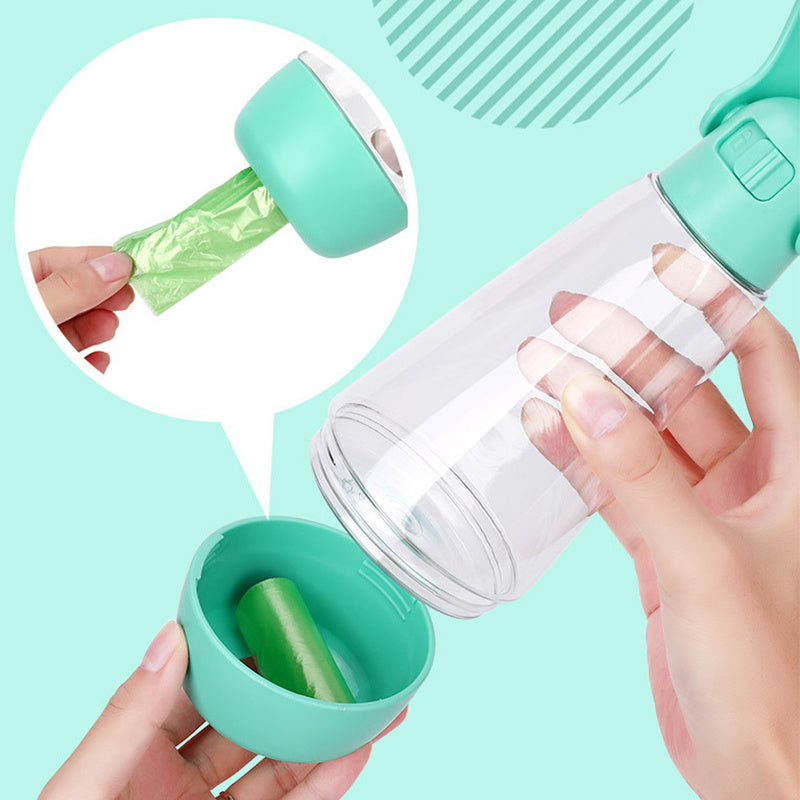 Specification:
Name: Dog walking water bottle
Material: ABS
Color: Green, Pink, Blue
Size:Length*height(After folding:3x8in),(Unfolded:3x13.5in)
Package Includes:
1 x Dog Water Bottle
1 x Lanyard
1 x Garbage bag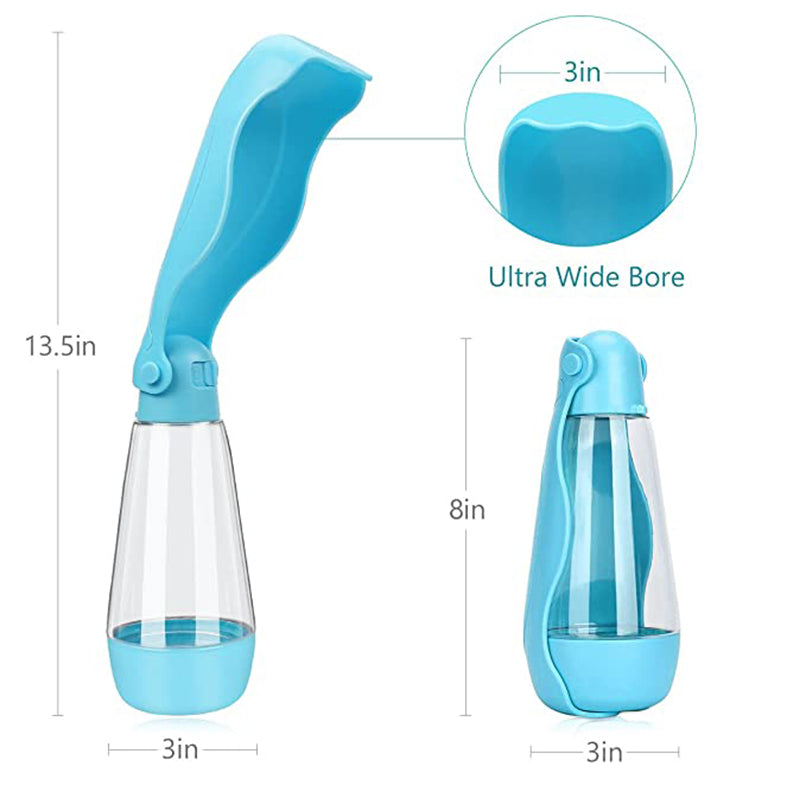 Purchase instructions:
A style includes a water storage area, garbage bag placement area (no grain storage area).
B style includes water storage area, grain storage area, and garbage bag placement area.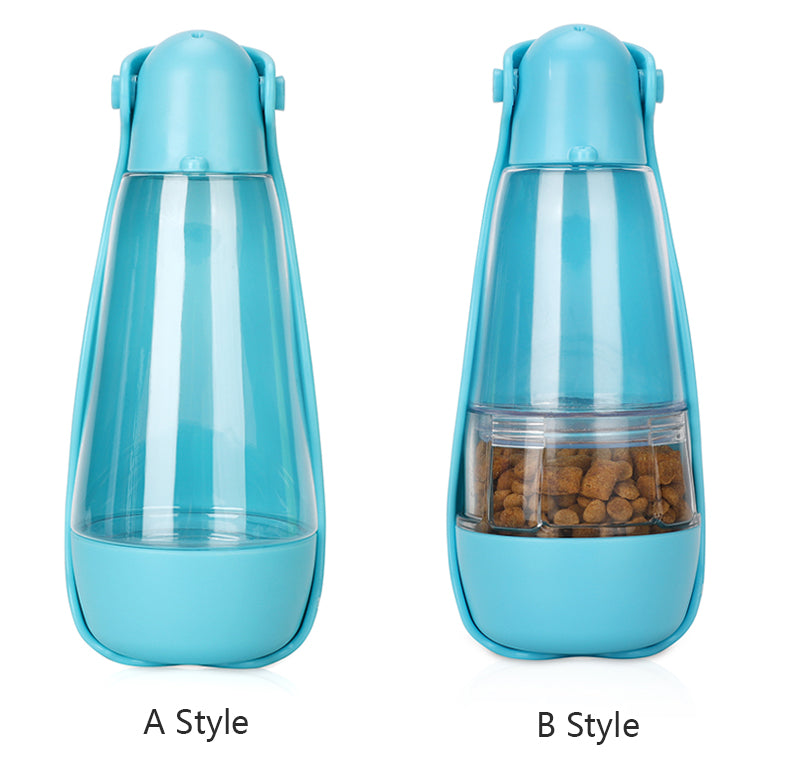 Note:
This material is not resistant to high temperatures, please do not scald it with hot water.
When using the cup, the water temperature should not exceed 45℃.