HiFuzzyPet Mushroom Scratching Post for Cat
It's their instinct that cats like to scratch,
They'll target the sofa, cabinet, walls, and carpet, among others,
Cats need a scratching post that will allow them to get a full stretch.
A mushroom-shaped scratching post with hanging ball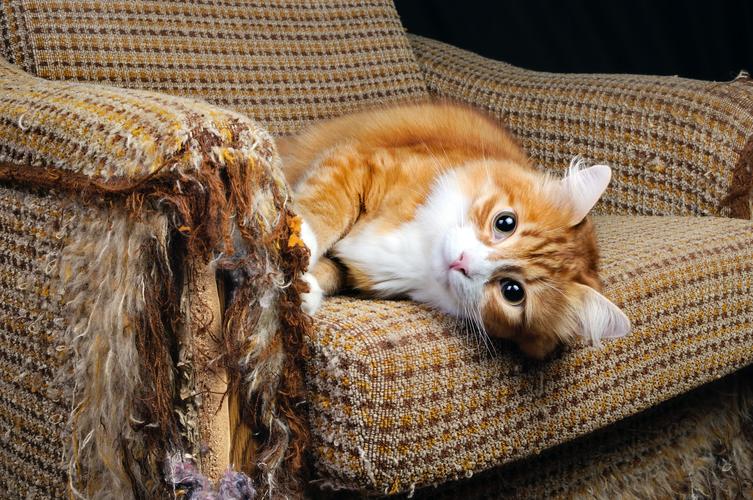 Features:
Sisal Cat Scratchers - Made of high-quality sisal, wound mechanically, strong and durable, not easy to loosen, providing a durable scratching post for your cat. Satisfy their natural scratching instinct.
The safe material -The inner frame is made of thick cardboard, which is strong. Artificial lawn is made of PE & PP, which is vivid and lifelike, and you can feel nature without going outside.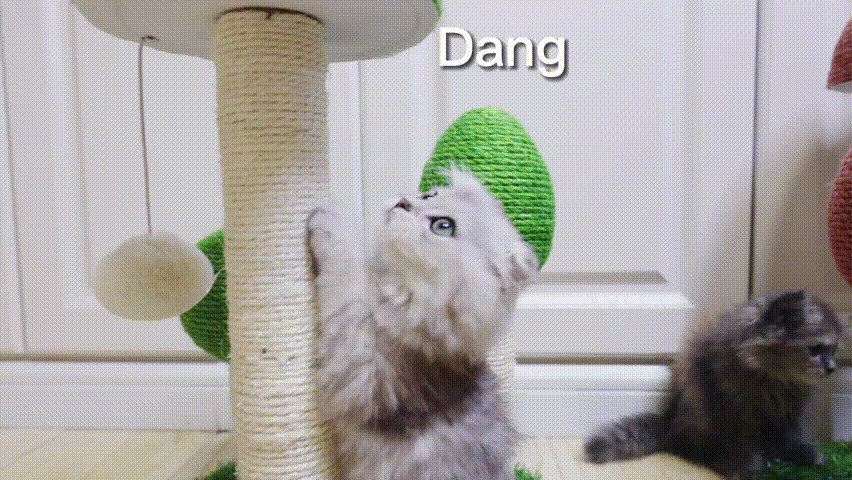 Creative Design - A cute mushroom-shaped appearance with a dangling ball, attracts cats' attention and stimulates their curiosity to play and climb, allowing cats to play independently for a long time.
Applications- Suitable for cats and kittens to play, provides vertical space for cats. It is not only an excellent playground and resting place for cats but protects your furniture from being scratched and damaged by cats. It is also the perfect decoration of the house.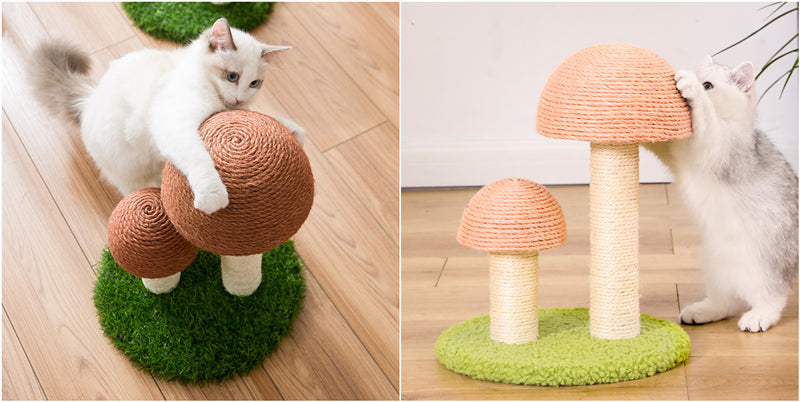 Install:
The cat scratching post is fully equipped, which can be quickly installed and disassembled, and a new toy can be given to the cat in a few minutes.
Note - The position of the dangling ball can be adjusted by yourself. First, adjust the dangling ball to the position you want, and then screw in the screw. Or screw in the screw first (not too tight), then rotate the mushroom column with the dangling ball to the direction you want, and then tighten the screw.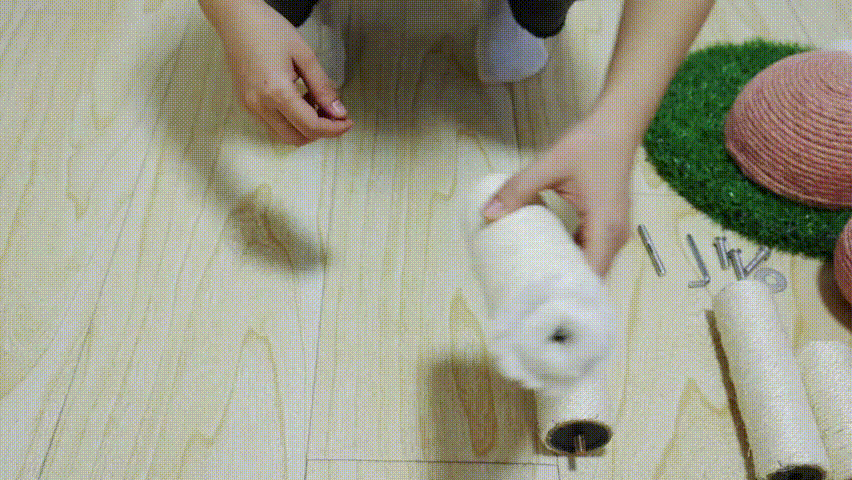 Specification:
Material: sisal rope, hardboard
Color: pink, gray, coffee color
Style: flannel base, imitated lawn base, scratching post with a hanging ball
Size:
Scratching post with a hanging ball - 12.6" x 19" (Diameter x Height)
Flannel base & Lawn base - 11.69'' x 14.17'' (Diameter x Height).
Due to manual measurement, please allow 0.1" - 0.2" error.
Package Includes- 1 x Mushroom Cat Scratching Post and others