HiFuzzyPet Shoulders Washable Doggie Backpacks For Hiking
Go on an adventure with your pet friends with this backpack!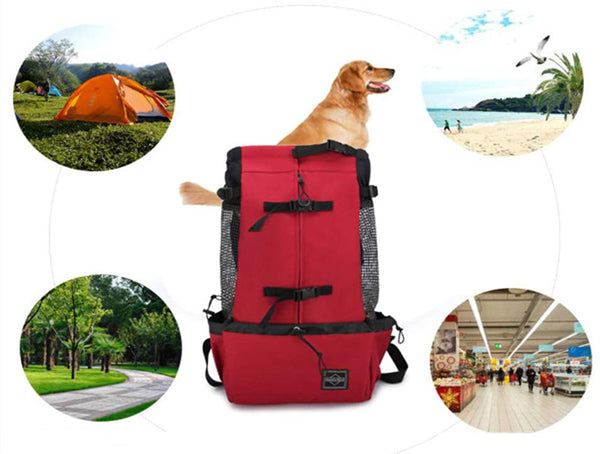 Features:

Portable design: The shoulder straps and waist buckle can be adjusted, which can be adjusted according to your pet's weight. Make sure you don't get tired when using your shoulders.
Comfortable big view: Your pet does not need to be locked in a backpack, you can stretch out your head to see the outside world. With paws resting on your back, you can perceive the behavior and mood of your pet.
Exquisite workmanship: The interior is made of waterproof fabric, which is easy to clean, and it also contains safety buckles, which can ensure your dog's safety. There are small bags on both sides, so you can bring water and some food when you go out to play.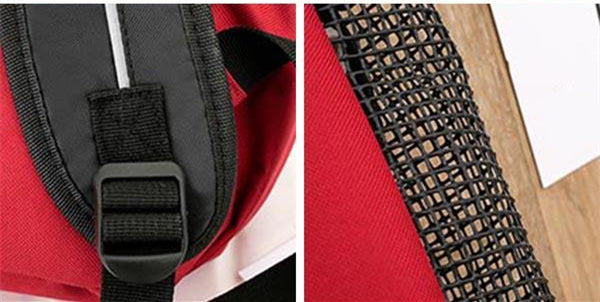 Breathable nets
There are breathable nets on both sides, Will does not make your dog feel poor air circulation.
Opening design
Your dog can extend its paw through this Opening.
Drawstring design
Easy to open and adjust.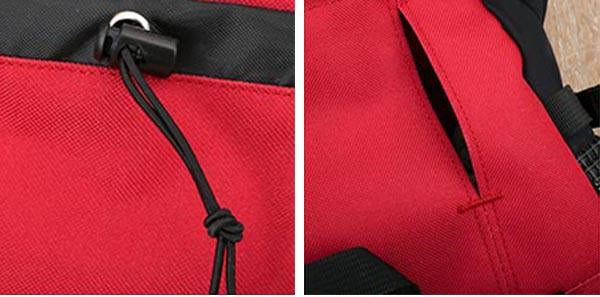 Specification:
Name: Doggie Backpack
Material: Polyester
Color: Blue, Black, Gray, Red
Size:
S: Neck(30-40cm), Bust(60-66cm), Back length(43cm)
M: Neck(35-45cm), Bust(70-76cm), Back length(50cm)
L: Neck(40-50cm), Bust(75-80cm), Back length(58cm)
X: Neck(48-63cm), Bust(83-94cm), Back length(68cm)
Package Includes:
1*Dog Backpack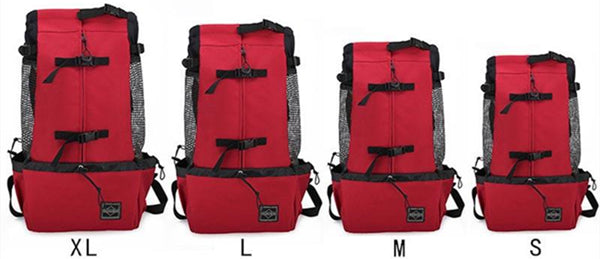 Note:

The dog will be resistant to backpacks at first, so it's good to get used to it a few times.
Always remember to tuck the zipper pull ring to keep the dog safe
 If the dog is on your back moves around, it is normal because he wants to turn his head to look ahead, just shake it.
Dogs sometimes tilt or even sleep for comfort. In order to protect your cervical spine, please adjust his sitting posture at all times.