HiFuzzyPet Flap Door Compatible Install On Walls & Windows
Size: M/L
Color: white, black, brown,
Material: ABS plastic
Note: Suitable for cats lighter than 17 Lb and waist circumference less than 23"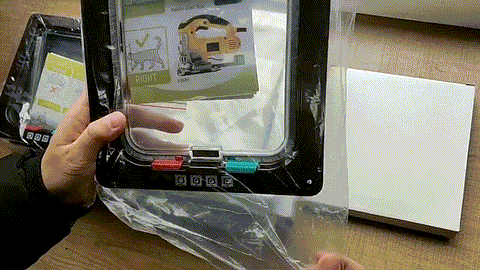 4 Way Locking: The cat flap door could be adjusted by the Red and Green switches with tabs, can be set to open, in only, out only, or fully locked, easily adjustable making it easy to keep your pets in or out.
Dog Door: Transparent flap preferred by most pets, draft and rainproof brush sealed flap with closure. Brush strip to reduce energy loss and a silent action, ensure that neither the pets nor the owner will be disturbed.
Easy To Install: Complete instructions included, make you easily install in, doors and walls, Suitable for any wall or door that is up to 50mm thick.
Premium Quality: Made of ABS plastic, weather-resistant, the surface is smooth and durable. It will not scratch small animals.
Cut Depth If Necessary: If the cat flap door is too thick for the door you want to be fixed to, use scissors, saw, or cutting machine to cut along lines A or B as shown. The cutting scale is around 3 to 6 mm. For small cat flap doors, the cutting scale is around 1 to 3 mm.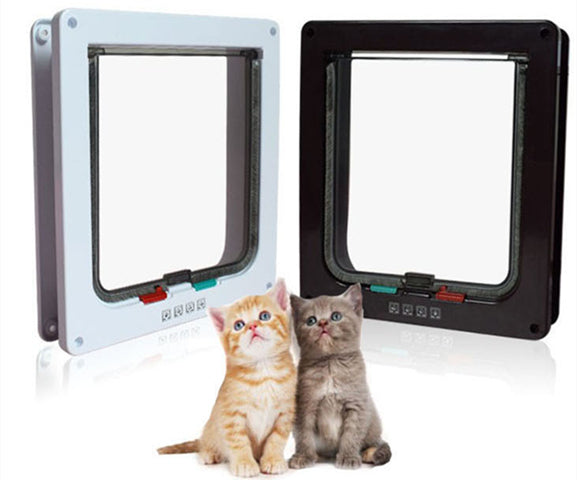 Package Includes:

1*Large Cat flap door

8*Screws

8*Screw caps

1*Installation instructions
Notice: Suitable for installation on doors, thin metal doors, and walls, The cat door is suitable for walls with a thickness of 2.36 inches. If the wall exceeds this thickness, there will be gaps in the cat door.