HiFuzzyPet Dog Licking Mat, Pet Slow Feeder Pads for Shower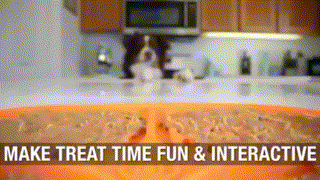 The pet slow feeder licky mat can not only be used as a dog snack pad, dog licking toy, but also help your puppies stay relaxed.
Benefits of using dog lick pads:
Relieve anxiety and boredom, reduce disruptive behavior;
Naturally improves digestion by slowing down meals;
Promote fresh breath, improve teeth, and gums;
Good for crate training, separation anxiety.
Material: Made of food-grade and non-BPA silicone, these peanut butter licking mats for dogs are designed with bones and waves to create a complex maze with different patterns and textures, they help lock food, forcing your pet to eat at a slow pace. That's gentle for their stomachs.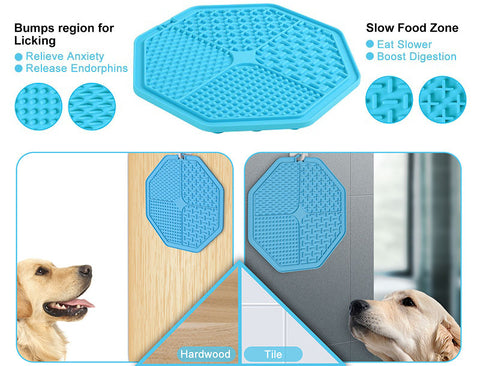 Non-skidding Design: These dog lick pads are designed with powerful suction cups on the back, Simply spread peanut butter or your pet-approved treats on the dog lick pad with suction and stick it on your tub, shower wall, tiles, or any smooth surface.
Reduce Anxiety & Keep Relax: Dog/Cat licking pad reduces pet anxiety and destruction during bathing, nail trimming, care, or grooming, and keeps your pet distracted. And thus help your dog develop good grooming habits.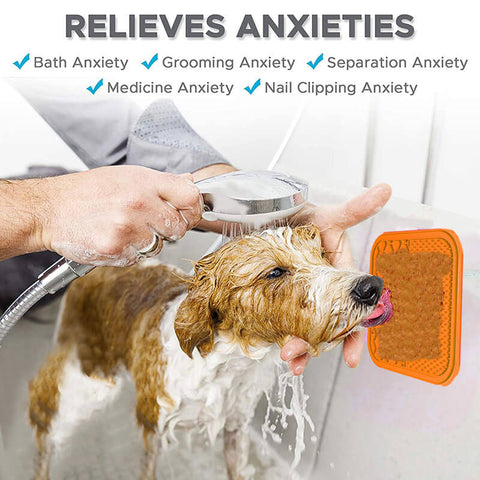 Easy To Use: Just spread your dog's favorite treats on the lick pad, then stick it to the flat and smooth wall surface, such as tiles, metal, glass, plastic, and polished wood.
Your pup gets to enjoy a tasty snack while he or she gets a bath grooming, which he will forget the water flushing--Making your dog enjoy the easy shower.
After that, toss them in the dishwasher, or just flush with water, let them dry until they are reused.
Specification:
Material: Food Grade Silicone
Color: Blue, Orange
Size:
Square: S: 6*6in/15*15cm, M: 8*8in/21*21cm, L: 12*12in/30*30cm;
Octagon: Diameter: 7.9in/20cm;
Thickness: 0.3in/0.9cm.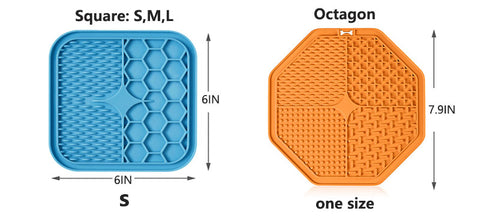 Package Includes:1* pet lick pad/ 2* pet lick pad/ Set(2*pet lick pad+1*silicone spatula)