HiFuzzyPet Cat Haircut Shaver Set Rechargeable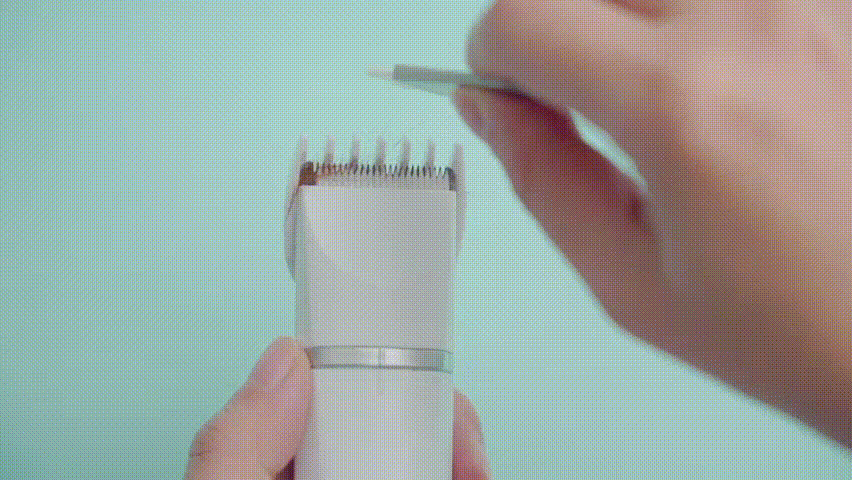 Features:
 4 in 1 Professional Paw Grooming: With 1 nail Grinder and 3 hair Clippers head, giving you a more professional and comprehensive pet grooming experience. For pet paw care, just buy one.

Pet Nail clippers: Safe & Comfortable Grinding Port, It has three positions for nail grinding to suit small, medium, and large pets. It also prevents nail grinding from damaging the claws, gives pets painless and safe nail grinding, protects your furniture, and pet.

Pets haircut Shaver: Our products have three widths of shaving head, 32mm wide head, 20mm band head & 10mm sculpture head, which can be used to shave the whole body of small and medium-sized pets, and also can trim the claws and other parts that are not easy to be trimmed.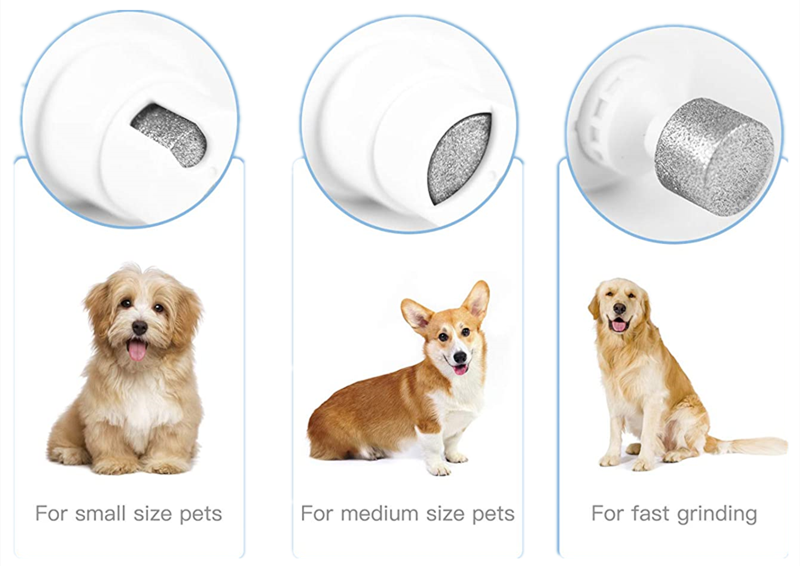 Low Noise & Multiple Uses: Our products have been tested by professional noise, and the working sound is below 50 decibels, which will not cause pet rejection. It can be used for hair grooming and nail trimming for cats and dogs. You can use it with confidence.

Easy to Clean: You can use it anywhere. And the whole body can be washed. A small brush is included in the set, easy to clean. Be cleaned by cloth with little water or mild soap solution

Easy To Use: Rechargeable portable, our products can be recharged by using the USB port, which can be charged by mobile phone charger or computer port. The working time lasts for 2 hours. Our products are compact and easy to carry.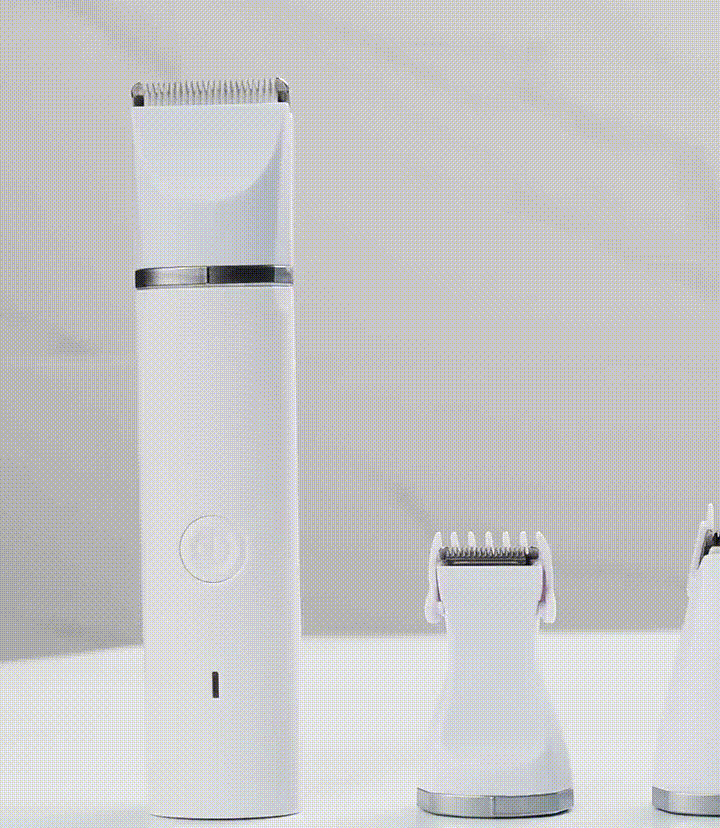 Specification:
Color: White, Pink, Green
Motor: 3V, high power
Charge Adapter: input 110-240V, Universal voltage
Waterproof Rating: IPX7

Package Includes:
1x Machine
1xNail Grinding Blade
1xHair Trimmer Blade
1xFoot Hair Blade
1xArc Hair Trimmer Blade
1x USB charging cable
1x Cleaning Brush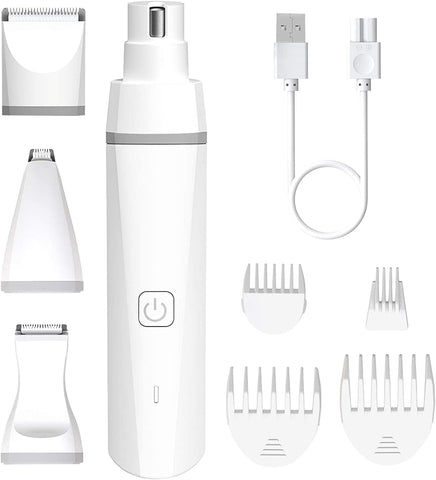 Note:
Due to the difference in lighting and screen configuration, the color of the item may be slightly different from the image.
Due to the difference in manual measurement, please allow a slight difference in size.