HiFuzzyPet Professional Pet Dog Grooming Hair Clippers
Looking for a professional pet clipper?
This new professional wireless pet clipper set will provide you and your pets with an excellent cutting experience.No more expensive bills for pet grooming and you can do it in an easy way.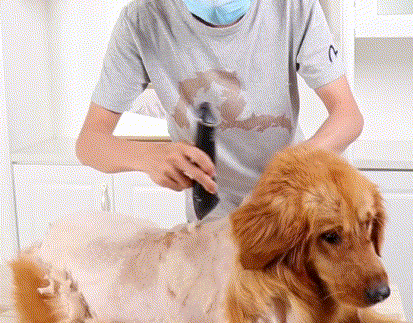 Low noise and cordless dog grooming clipper is applicable for clipping hair of different lengths.
Skin-friendly contour-following combs make it safe, easy, comfortable.
If your pet's long hair, cut the hair by scissors first, then work with a hair clipper would be perfect.
Features:
Titanium Ceramic Blade: Titanium fixed blade + ceramic movable blade, Safe, durable, smooth, sharp, and not easy to heat. provides efficient and long-term cutting performance. It will not hurt your pets. Removable blade for easy cleaning and replacement.
4 Adjustable Blade Range: With the micro-adjustment button on the side, the ceramic blade can be adjusted in 4 ranges(1.0mm - 1.9mm), as well as equipped with 4 guide combs(3mm/6mm/9mm/12mm) to keep your pets safe.

5-Speed Speed Regulation: Plus and minus buttons for adjustment, strong power, to meet the needs of pets with different fur. Gear 1 is suitable for trimming pet fine hair, gear 2-3 is suitable for most daily pet hair types, gear 4-5 is suitable for quickly thinning pet hair.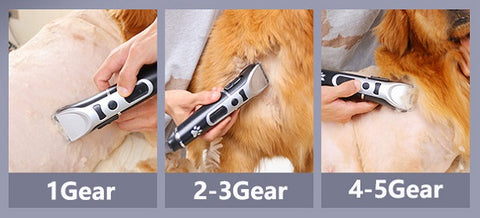 Ultra Quiet and Low Vibration: With a noise level less than 60dB, Our dog clippers ensure your pets become beautiful and tidy while enjoying the hair trimming process.
Cordless Design & Easy to Use: Cordless feature is very convenient. It can be used cordless and also used when charging. Quite easy to use for a green hand!
Intelligent LCD Indication: This dog clipper is designed with an LCD display, for reminding using and charging status, helping you control the grooming work.Easy to see how much power is left.
Waterproof & easy to clean: The body can be washed with water, and it will be cleaned after flushing. The cleaning is very simple.
How to Grooming A Pet?
Wash your pet and keep the pet's hair clean and dry;
Grooming with a comb, pet hair remove the dirt and knots;
Use scissors to trim excess hair;
Shave pet hair with our dog clippers.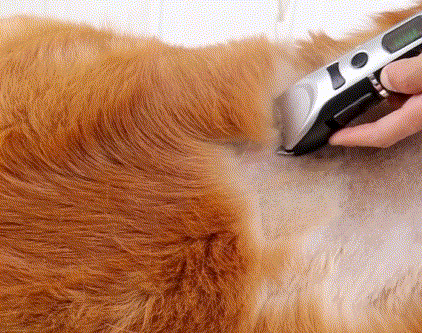 Specifications
Input Power: 100V-240V 50/60Hz
Blade: Titanium-ceramic Blade
Guide comb: 3mm,6mm,9mm,12mm
Working Mode: Cord/Cordless working
Dimension: 82*19*17 inches
Charging time: 2 hours
Using time: 3 hours
Package Includes:
1 x Pet Grooming Clipper
1 x Grooming Comb
1 x Nail Clipper
1 x Nail File
1 x USB Charging Cable
1 x Cleaning brush
1 X oil bottle
4 x Guard Combs
1 x Straight Scissors(Not included in Standard)
1×Spare blade(Not included in Standard)