HiFuzzyPet Training Dog Prong Collar
Does your dog always pull at the leash?  If so, then it's time to get a little strict with your canine friend. A dog prong collar is a perfect way to train your stubborn friend without ensuring any pain or injury.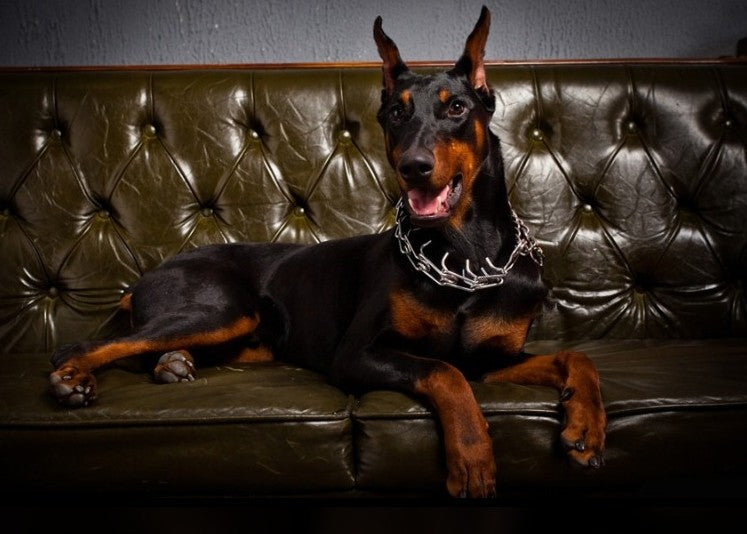 Feature:
【Safe and Comfortable by Rubber Tips】

 

The dog prong collar has two pointed designs on each chain and is equipped with a soft rubber cover for protection which can prevent your dogs neck without harms.
【Adjustable Size】Our pet collar is suitable for all types of dogs. The perimeter of the dog training collar can be adjusted and you can add or remove individual chains on the dog pinch collar to fit your dog's neck as need(Please use pliers for help).
【Safe and Effective】This choke collar for dogs are smooth and rounded to ensure that no harm comes to your pet. Dog training collar place even pressure on the neck sides and not on the trachea.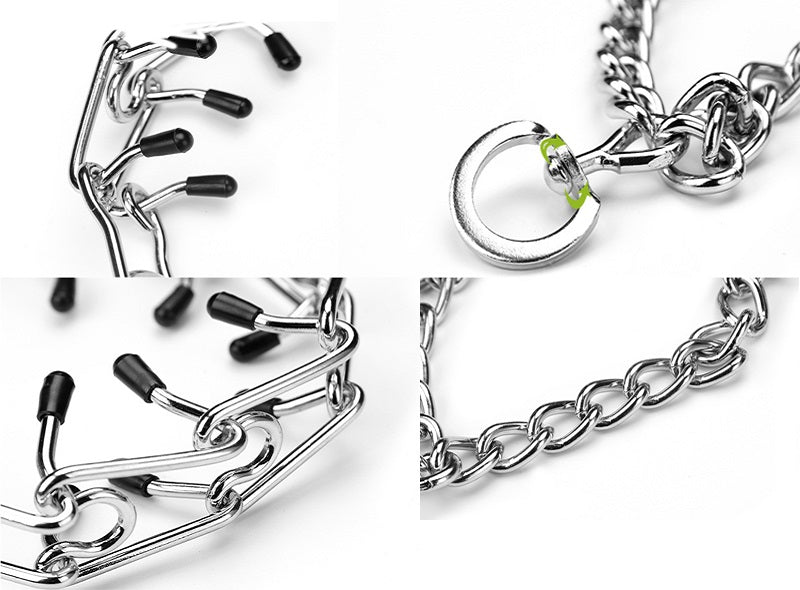 【Chain Link Adjust while You Walk】Offering the comfort of looseness while walking but tightening when your dog sprints forward. No need to scream at a dog or punish it,You only have to pull the training collar and the dog will stop immediately, The training collar is great for training aggressive dogs, which are difficult to cope with.
【Strong and Durable】Made of high quality stainless steel, The buckle is strong and durable, easy to match with various dog leashes.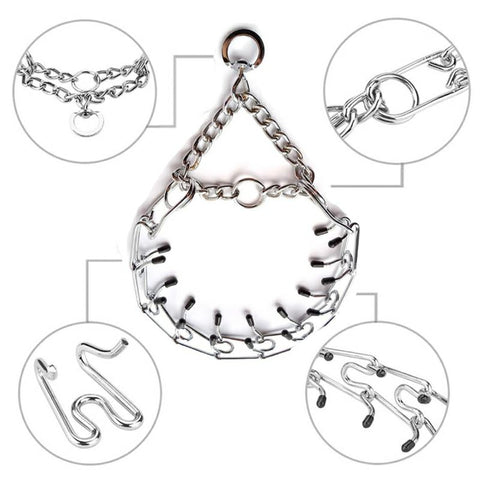 Specification:
Material:Stainless steel

As a training tool

Applicable to types of dogs (lively dog,big dog and fierce dog).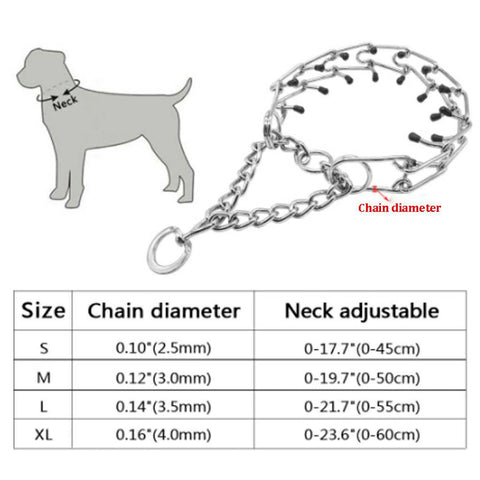 Measure the size and choose the right collar for your dog.Add 2 inches more for your dog.
How to Wear:
Tightly squeeze any part of the dog leash take it apart, place it on the dog's neck and then fasten the dog leash.
Twist the dog leash so that each part of the paw faces outwards then put the flat side into the dog's neck and turn the dog leash over so that the paws face the dog's neck.
The correct position for the pinch collar is right behind the ears and high up on the neck just behind the skull which needs to be snug, not loose and falling down (Two inch wider than the dog's neck).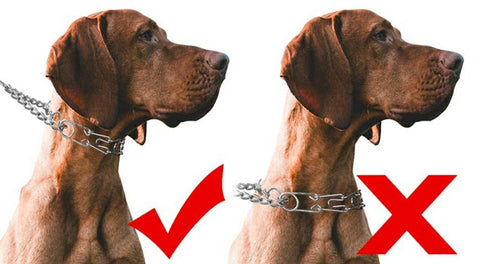 Note:
Do not wear it for more than 1 hour each time.
Stop using the collar once your dog no longer needs it.
It is not recommended that you leave it on unattended dogs.
 Package Includes: